In what will be the largest media deal in India, Multi-Screen Media (MSM), which runs Sony Television in India, is set to buy Ramoji Rao-owned Eenadu TV's (ETV's) bouquet of 11 regional channels.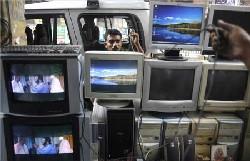 According to four independent sources, the talks are at an advanced stage and an announcement is expected shortly.

The deal size is expected to be close to $500-600 million (Rs 2,250-2,400 crore), eclipsing transactions such as Disney's strategic investments in UTV, Turner's buyout of NDTV Imagine from New Delhi Television and Viacom teaming up with Network18, which runs India's version of CNBC.

The deal will give Sony a nationwide regional platform to take on rivals STAR and Zee.

Apart from having a pan-India presence, ETV's infotainment channels also reach out to Indian diaspora in the US, providing digital entertainment via ETV Telugu, ETV Bangla and ETV Gujarati entertainment channels.

ETV's regional channels have had an interesting model of clubbing news and entertainment.

The MSM spokesperson said the "company will not comment on market speculation". Eenadu Group's Managing Director and Ramoji's son, Kiron Rao, did not respond to email queries. The group's media officer refused to comment.

E&Y is believed to be advising Eenadu.

Sources in the know say the deal will be in tranches and will allow investors such as Nimesh Kampani of JM Financial to exit.

In 2008, Kampani, one of India's savviest deal makers, came on board of Ushodaya Enterprises, the publisher of the flagship, Eenadu, the largest-selling Telugu newspaper.

Ushodaya also doubles up as the holding company of Ramoji Rao's media empire spanning newspapers and television.

Kampani's structured transaction - which included debt and equity -  valued at Rs 2,600 crore (Rs 26 billion) for close to 40 per cent stake had helped Ushodaya wriggle out of another deal the Rao family was planning with private equity player Blackstone Group to sell a 26 per cent stake for $275 million (Rs 1,080 crore).

Ushodaya has three divisions, Eenadu Publications, ETV Network and pickles and food company Priya Foods.

The group has diversified rapidly into film and TV production and distribution, financial services, garment manufacturing and hospitality. It also owns a 1,600-acre Ramoji Film City.

According to analysts, for the nine months ended December 2010, Ushodaya reported a profit after tax of Rs 13.2 crore (Rs 132 million) on an income of Rs 1,062 crore (Rs 10.62 billion). TV contributed 37
per cent revenue. The publication division contributed the highest (40 per cent).
With Sony buying the TV business, Ushodaya will get money, which will help the Eenadu promoters redeem preference shares and debentures, giving Kampani an exit option.
Blackstone and Kampani were embroiled in a political jam, which even led to Kampani being hounded out of the country after lookout notices were issued against him at major international airports.
Eenadu is a fierce competitor of Sakshi, the newspaper of former chief minister Y S R Reddy's son, Jagan Reddy.
But a deal with Sony would have violated the 26 per cent foreign direct investment cap on news operations. Which is why, sources said, Eenadu had to phase out its hourly news capsules.
ETV also runs a 24-hour Telegu news channel, ETV2, which will not be sold to Sony.
Sources said for news TV, talks with TV 18 might be revived. TV 18, said a source, was approached first for the entire TV business. The talks did not fructify.
MSM runs six channels, Sony TV, SAB TV, Set Max, Sony Pix, AXN and Animax, and has a 15 per cent market share in the Hindi general entertainment space.
From a premier position, it has slipped, hamstrung by an ongoing dispute with minority shareholders, inconsistent programming and a not-so-successful relaunch with Yash Raj Television.
Despite having some of the biggest properties - IPL, Kaun Banega Crorepati and Indian Idol - Sony has been edged out of the top three slots, especially by late entrant Viacom 18, which launched the hugely popular Colors in 2008.
Sony is no stranger to doing deals to scale up. It bought Sri Adhikari Brothers (SAB) TV to have a second-line general entertainment channel to compete with STAR One. Hindi comedy and light entertainment channel SAB TV has been a huge success.
But Sony's regional play has been small. It branched out in the Bangla general entertainment space, but with limited success.
Eenadu, therefore, gives it the right platform to be a formidable national and regional broadcaster.
According to a Ficci-KPMG report, regional general entertainment accounts for over 25.06 per cent of the Rs 8,000 crore-plus (Rs 80 billion) TV advertising pie with a viewership share of 27.3 per cent.
Sony's competitors STAR India and Zee Entertainment have a strong presence in the regional general entertainment space.
STAR has STAR Vijay, STAR Pariah, STAR Balsa and Asianet. Zee, on its part, has eight regional channels.