Japan's Sony Corp said it would sell its US headquarters building in New York City for $1.1 billion (around Rs 5,983 crore), the highest price paid for a single US office building in two years, to a consortium led by real estate developer The Chetrit Group.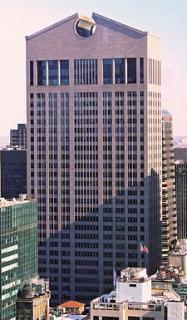 The sale of Sony's US headquarters attracted more than 20 bidders including Vornado Realty Trust, Mortimer Zuckerman's Boston Properties as well as Mitsubishi Trust, Mitsui Fudosan.

The final round shrank the number of bidders to eight, a source familiar with the deal said. The financing has yet to be settled, the source said.

The price was the highest paid for a single US office building since Google bought a 111 Eighth Ave. in Chelsea for $1.8 billion (Rs 9,790 crore) or roughly $620 per square foot at the end of 2010.

The Sony building, located in the pricey "Plaza District", is about 820,000 square feet, making the cost roughly $1,341 per square foot. Some of that footage includes retail space that commands higher rents.

A team of brokers lead by Doug Harmon of Eastdil Secured LLC brokered both the Sony and Google sales.

"While the sale is expected to close in March, we are entering into a three-year leaseback agreement, which means we expect to remain at 550 Madison until our eventual relocation," Nicole Seligman, president, Sony Corp. of America, said in a memo to employees, a copy of which was obtained by Reuters.

Among US real estate investors, Joseph Chetrit keeps one of the lowest profiles, but his purchases have often been high profile, including the former Sears Tower in Chicago and the Chelsea Hotel.

The Sony building, located on Madison Avenue between 55th and 56th St., was constructed in the early 1980s by the once mighty AT&T, once the largest US corporation before
the US Department of Justice pressured it to break up into smaller companies.
Sony bought the building in 1992 for $236 million. The lavish Sony building, with its high ceilings, provides opportunities to redevelop part of the building as a hotel or apartments, space that now commands higher prices than offices.
After repayment of debt related to the building and other transaction costs, Sony said it is expected to receive net cash proceeds of about $770 million. A gain on the sale of about $685 million would be recorded as operating income, it added.
Under new chief executive Kazuo Hirai, Sony is focusing on consumer electronics - particularly mobile phones, tablets and gaming - and shedding non-core assets as it seeks to regain ground against rivals like Samsung Electronics Co and bounce back from four consecutive years of net losses.
The company has also put one of its main buildings in central Tokyo up for sale in a deal that could raise as much as 100 billion yen ($1.14 billion), sources told Reuters earlier this month, and is considering the sale of its battery business.
Sony and Japan's other big consumer electronics makers are resorting to asset sales to boost their finances as they fight to end losses at their television units, hammered by competition from South Korean rivals led by Samsung Electronics Co Ltd.
Sony, Panasonic Corp and Sharp Corp also plan to offload buildings and businesses in a garage sale that could raise a combined $3 billion (Rs 160,317 crore) over the next few months.
The fixed assets - buildings, land and machinery - of the three companies total around $42 billion (Rs 228,438 crore), exceeding their combined market value of $32 billion (Rs 174,048 crore).
Sony's shares gained 6.7 percent in Tokyo to 1,093 yen, compared with a 2.2 percent gain in the benchmark Nikkei 225 index.