The funds, some of which have invested in the NSE for almost a decade, want the exchange to list as soon as possible so that they can exit and pay back investors in their funds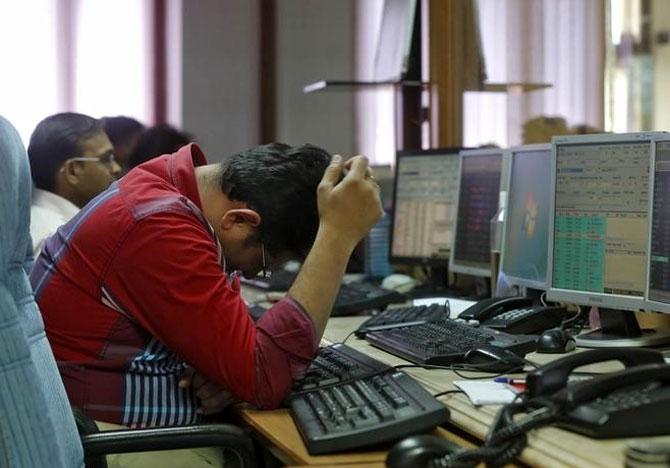 Some foreign investors are accusing India's National Stock Exchange of dragging its feet on an initial public offering, saying management is ignoring them and purging their views from minutes of meetings, letters and emails seen by Reuters show.
Five investors, who together own 10.1 per cent of India's biggest exchange by trading volumes, said "shareholder interest and corporate governance norms have been blatantly disregarded" as a result, according to a March 7 letter sent to the bourse and seen by Reuters, which has previously not been reported.
"The NSE is a model of poor corporate governance," said Sohil Chand, a managing director at US firm Norwest Venture Partners, one of the foreign funds that signed the letter, in an interview. "There is zero transparency and there's zero accountability."
An NSE spokesman rejected the accusations but declined to discuss individual letters.
"We do not want to respond to those misplaced concerns and motivated campaigns," the spokesman said in an email.
The investor letters and emails mark an escalation in a months-long battle between the exchange and these investors over a potential listing of the NSE.
The funds, some of which have invested in the NSE for almost a decade, want the exchange to list as soon as possible so that they can exit and pay back investors in their funds.
But the company has been reluctant because Indian law requires it to list on another exchange rather than on itself, which would expose it to being regulated by a rival bourse.
The NSE has said it is lobbying regulators for permission to self-list or be regulated by the country's securities regulator.
The fight is the latest sign that shareholder activism, though still rare, is beginning to gain traction in India, where companies face few challenges from investors and governance problems are common.
Most recently, Children's Investment Fund waged a two-year battle against Coal India and the government over accusations of mismanagement, which ended after the British-based hedge fund exited from its investment in 2014.
That increased activism is visible more broadly across Asia, as investors seek better returns amid ultra-low interest rates and sluggish global growth.
Recent examples include an unsuccessful public campaign by BlackRock Inc against a deal planned by a Hong Kong firm G-Resources Group Ltd, and high-profile battles waged against South Korea's Samsung Group and Japanese videogame maker Nintendo Co Ltd.
'Not dragging feet'
In the case of NSE, the funds leading the campaign are all foreign institutional investors who invested in the market by buying stakes from earlier domestic institutional investors.
Other funds that signed the March 7 letter consist of a group of private equity and venture capital firms, most of which have funds based in Mauritius: Beacon India, GTI Capital, DVI and SAIF Partners.
An NSE board member who stepped down this year denied the investors' accusations and said the company had genuine concerns about listing on a separate exchange.
He said there had been a lot of misinformation regarding the NSE's stance.
"Some shareholders are getting very impatient. They think we are dragging our feet, which is not correct," he told Reuters, declining to be identified as he has not been authorised to speak by the exchange.
In equities, still the main part of the business, the NSE had average daily volumes of Rs 171.9 billion ($2.56 billion) in April, and it monitors governance across its more than 1,600 listed securities.
The older BSE Ltd, formerly known as Bombay Stock Exchange, had Rs 27,300 crore (Rs 27.3 billion) in average daily volumes last month.
Further rankling the NSE investors, BSE has said it will file a prospectus for an IPO within six to nine months as it aims to list by next year, probably on the NSE.
Tensions between the NSE and the five investors go back to at least the middle of last year, but the acrimony has intensified this year, letters and emails between these shareholders and the NSE show.
In February, the NSE sent minutes from a meeting to its shareholders, saying "all shareholders welcomed" developments such as the creation of a listing committee, according to a copy of the minutes seen by Reuters.
It also said there were "no conceptual issues against" a planned restructuring that would create a separate holding company to oversee operations, the minutes show.
The minutes prompted an angry response from the investors. In the March 7 letter, they said the minutes "misrepresent the true proceedings and discussions".
SAIF Managing Partner Ravi Adusumalli said his fund was ready to call for a replacement of management as well as the board if the exchange does not push for an IPO this year.
"We have been extremely reasonable for years now and have tried to work with management," said Adusumalli.
"But we have run out of patience."
Photograph: Shailesh Andrade/Reuters