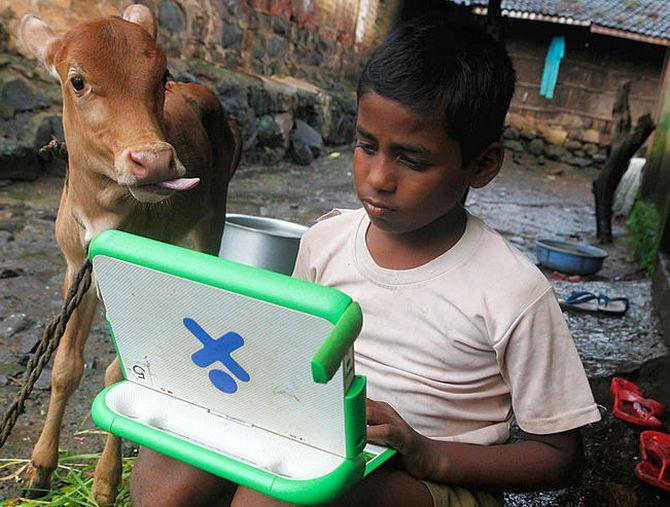 Social media penetration in rural India has doubled in the past year, compared with urban areas, which witnessed around 35 per cent growth year-on-year, says a report published by IMRB International and Internet and industry body Mobile Association of India (IMAI).
Of the 143 million social media users in the country (as of April 2015), 118 million are from urban areas while 25 million are from hinterlands.
Since June 2014, rural India saw a 33 per cent increase in the number of internet users compared to the previous year. For urban India, the growth was 28 per cent, reveals the study.

The study that covered 35 locations across seven states said there are about 257 million internet users in the country as of April 2015 of which 180 million are from urban areas, whereas 77 million belong to rural places.

The primary reason for the increase in internet penetration in the country was due to a rise in social media usage, it claimed.
The study points out that 84 per cent of the internet users in 35 cities in India, including four metros New Delhi, Mumbai, Chennai and Kolkata, use internet primarily to access social media sites such as Facebook and Twitter. This figure stands at 85 per cent for rural India.
The four metros continue to account for almost half of the social media users in urban India. Usage from non-metros and small towns is somewhere around five per cent of the overall social media users in 35 cities.
According to the study, college students continue to dominate the social media usage at 34 per cent followed by youngsters in the 21-35 years age bracket. Another interesting aspect of the study is that almost two-thirds of the users, access social media through their mobile phones.
"With the expected increase in mobile traffic, the number of users accessing social media on mobile phones is only bound to increase," the study said.
Compared to the traditional media, engagement levels on a mobile device is also much higher. An average user interacts with the device many times throughout the day. This, coupled with the increase in social media usage, has compelled social media marketers to invest heavily on the mobile medium.
Facebook continues to be the most popular social media platform in India with 96 per cent of the total accessing it.
This is followed by Google Plus at 61 per cent, Twitter at 43 per cent and LinkedIn at 24 per cent.
Only 18 per cent of the social media users access internet from office, whereas another 18 per cent constantly access these through their smartphones or tablets.
About 75 per cent access it from their homes. The study is from the period after December 2013.