Firm has shortlisted four candidates for engineering head post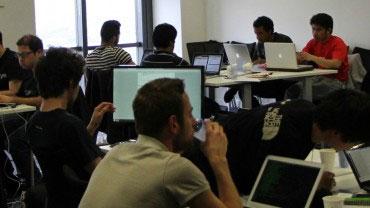 Hiring high-profile Indians who are working in key roles at multinational corporates outside the country seems to be in fashion for Indian e-commerce firms. Following several such appointments by competitor Flipkart, Delhi-based e-commerce firm Snapdeal is now in the process of hiring a head of engineering, and may appoint an Indian working with a multinational firm overseas.
The company has shortlisted four candidates for the position, which fell vacant in February this year, after Amitabh Misra, an architect of Snapdeal's technology platform, quit the company. Misra, senior vice-president (engineering), was instrumental in technological upgrades, including building the infrastructure to feed the rising scale of business.
"We have identified four very strong candidates to head engineering for us," Saurabh Nigam, vice president - human resources at Snapdeal. "The shortlists include some who are not based out of India and may have to move to the country to join us. We should take a final decision on this hiring in a month or so." Nigam refused to share any further details about the candidates.
Bengaluru-based Flipkart had earlier this week announced the appointment of former senior Google executive Peeyush Ranjan as a senior vice-president and head of engineering. The company had also last month said that it has brought on board Punit Soni, a former vice president of product management at Motorola and a Google product management executive, as chief product officer.
Both Ranjan and Soni will from move from California to Flipkart's Bengaluru headquarters, the company had said.
Snapdeal's Nigam said, top Indian talent that is working overseas is attracted to the domestic e-commerce sector in a big way due to the challenges and exciting opportunities that the segment is throwing up. "The growth story of young Indian e-commerce companies, the disruptive innovation that's happening here and the excitement of creating something ground up for a sunrise sector in the country are few of the reasons why several people are willing to leave their high-profile jobs at multinationals and move to India and work with us," he said.