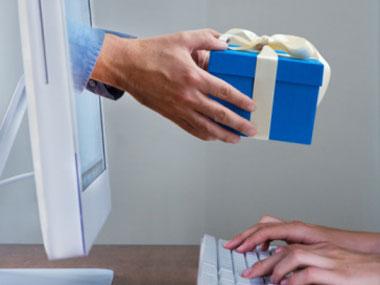 E-commerce majors Flipkart and Snapdeal are all set to battle it over 'express delivery', which is widely considered to play a key differentiator in the crowded online retail space going forward.
The service, which is likely to come at a cost, will aid these players in capturing a higher market share as well as moving up the value chain.
On Tuesday, New Delhi-based Snapdeal's co –founder Rohit Bansal said the company will launch four hours delivery very soon, possibly in the next few months.
Flipkart is also reportedly working on creating a mechanism for delivering orders to buyers within three hours.
A pilot project is underway at Flipkart, it is learnt.
The services are likely to be limited to a few cities initially, before getting extended to the majority of the delivery network. Snapdeal, for instance, will launch the service in top ten cities initially.
In fact, Snapdeal is planning to spend $ 150-200 mn for enhancing its logistics department.
Bansal pointed out that this would not be just spent on last mile delivery but the whole infrastructure of delivery mechanism.
Express delivery, a value added service, may play a vital role in India's rapidly-growing online retail space, as instant gratification remains a challenge in online shopping.
Experts believe that such endeavours by sellers are in the right direction, as these will help attract buyers at a time when discounts are tapering and new entities are rapidly entering the market.
"This of course will be a key differentiator but won't change buying patterns. Express delivery of sorts would be very useful for some specific products. Given the speed at which e commerce is rising, these value additions could come in handy for long term dividends," said Mohit Bahl of KPMG.
According to experts express delivery may be offered for free or at low charges initially, to attract buyers, over the medium-to-long term, it would be charged high.
In the US and Europe, where e-commerce is at a more evolved stage than in India, such services come at a steep premium.
According to a source in Snapdeal, it will be positioned as a premium service at extra cost. "We have to invest ahead of time because the e commerce eco system would grow at least 20 times in five years and we need to be ready for that," added Bansal.
Several traditional retailers, who have been struggling to keep pace with e-commerce companies, have also started experimenting with express delivery models.
Bengaluru-based mobile retailer Sangeetha Mobiles, which has stores across several cities in south India, had recently launched a service promising a '47-minute-delivery' in any part of Bengaluru.
While one could wonder anyone would need a mobile phone as urgently as a pizza, Subhash Chandra L, managing director of Sangeetha Mobiles, said customers loved the "concept of speed" and the retail chain had expanded this service to Chennai and Hyderabad as well.
"Speed, of course, cannot be the prime or most important factor to encourage a consumer to make a purchase, but it is definitely a service several buyers have praised us for," Chandra had told Business Standard.
"Especially people who forget an event. This service is a great help as it can get you your desired product at the last minute."