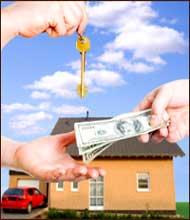 Serial entrepreneur C Sivasankaran (Siva) is looking at a valuation of Rs. 1,000 crore (Rs. 10 billion) to exit from the Hindoostan Mills property in Mumbai, said a person in the know.
Ackruti City, another stakeholder of the property, is also considering to sale its stake for a similar amount, the person said. Both Siva Group and Ackruti have equal stake in the property.
The eight-acre defunct mill land near the Siddivinayak Temple in Prabhadevi area has a development potential of two million square feet.
In 2009, during the slowdown years for the realty sector, Siva Group had bought 66 per cent in the company that owns the land from DLF, the country's largest developer for Rs. 310 crore (Rs. 3.1 billion) , valuing the land at Rs. 470 crore (Rs. 4.7 billion).
Ackruti City and DLF jointly bought the land in 2007 for Rs. 350 crore (Rs. 3.5 billion).
When contacted, spokespersons for both Ackruti City and the Siva Group said: "We do not comment on market speculations."
Sivasankaran, 54, known in the market to buy properties at lower valuations and then exiting at huge profits, had exited Sahara Group's Aamby Valley project last year.
The billionaire investor made around Rs. 2,800 crore (Rs. 28 billion) from the deal.
He had invested close to Rs. 2,200 crore (Rs. 22 billion) in Aamby Valley in 2007.
If the deal to sell the
plot gets through, this will become one of the largest land deals in the country in the last couple of years.
Last year, property developer Lodha had acquired 22.5 acres in the Wadala area in central Mumbai from the Mumbai Metropolitan Region Development Authority for Rs. 4,053 crore (Rs. 40.53 billion).
Though Delhi-based BPTP bought a land parcel in Noida in Uttar Pradesh for Rs. 5,006 crore (Rs. 50.06 billion) in 2008, it later surrendered 75 per cent of the land to the authorities.
Ackruti and DLF wanted to build a hotel on the property but the plan could not materialise due to the slowdown.
Hotel projects are attractive for the developer as 5-star hotels carry a floor space index of five, against the maximum FSI of two in residential project. FSI means permissible construction allowed on a plot of land.
When Siva entered the property, it was expected that Ackruti would develop it and Siva would exit once the development was ready.
"The valuations are on a higher side as any buyer would have to build a hotel, service apartments and retail to make it viable. They would also have to bring in hospitality chains to run it," said a property consultant, requesting anonymity.
The assets of Siva Realty include 82 million sq ft of mixed residential and commercial land banks, 0.6 million sq ft of built up space in IT parks, commercial buildings, 45 million sq ft of agricultural lands and investments in realty funds.