The apex court directed Supertech to pay 10 per cent per month of the invested amount from January 5, 2015 to 17 home buyers, who are before the court, within four weeks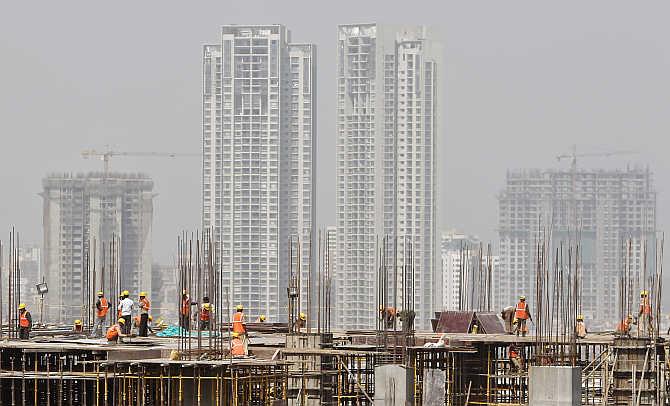 The Supreme Court, on Tuesday, gave a stern message to Supertech asking it to return money to investors saying it was not concerned whether the real estate major "sinks or dies", a direction which may soothe ruffled feathers of hassled home buyers waiting endlessly for their dream homes.
"Either you (Supertech) sink or die, we are not concerned. You will have to pay back the money to home buyers. We are least bothered about the financial status," a bench of Justices Dipak Misra and Adarsh Kumar Goel said when it was pointed out that some builders have said they had no funds to pay back the home buyers.
The apex court directed Supertech to pay 10 per cent per month of the invested amount from January 5, 2015 to 17 home buyers, who are before the court, within four weeks.
It said the real estate firm has to clear the arrears to the home buyers in four weeks, which can be adjusted and asked Supertech to furnish a chart of payments made to 17 of them on the next date of hearing.
Senior advocate Rajeev Dhawan, appearing for Supertech, said the apex court "cannot act like a banker" and has to follow principle of equality.
"Not all home buyers are against us and some of them have even supported the firm and filed an appeal against the high court order," he said, adding "there is a difference between Unitech's case and us. They did not have a building while we have a building and funds invested with us have been used for construction of structure."
He said a total of 628 people had approached the company, of whom 274 have sought alternate arrangements, 74 asked for re-investment and 108 have sought refund.
To this, the bench asked why Supertech was not giving back the money to all the investors.
Dhawan said there was a court order saying only those who have applied on time will get the money back and it was paying back the money to them.
Counsels for home buyers refuted Supertech's claim and said they were not getting the money on time.
The apex court also asked the National Buildings Construction Corporation (NBCC) to submit its report by October 25, after inspecting Supertech's Emerald Towers to ascertain whether the two 40-storey buildings were built in green area in violation of the sanctioned plan.
On July 27, the court had asked NBCC to visit the site of twin tower and submit a report on alleged violations.
It had observed that the home buyers should not be made to suffer on account of ongoing litigation and their money should be refunded if they want them.
Earlier, it had directed the company to deposit Rs 5 crore in its Registry as part of refund to homebuyers for the project in which Allahabad high court had ordered demolition of the twin towers.
The Allahabad high court had on April 11, 2014 ordered demolition of the two 40-storey residential twin towers -- Apex and Ceyane -- in Noida and directed Supertech to refund money to homebuyers with 14 per cent interest in three months.
The two towers have 857 apartments, of which about 600 flats have already been sold.
The apex court had on February 16 last year directed Supertech to refund money to the flat owners, saying, "Developers can't take investors for a ride."
Earlier, it had directed Supertech to give back money to flat owners who had sought refund of their investments, after the towers were directed to be demolished by the Allahabad high court.
Holding that flat owners cannot be forced to remain in limbo and wait indefinitely due to litigation, the bench had also directed the company to pay compound interest at the rate of 14 per cent per annum to allottees by end of October 2014.
Meanwhile, Supertech in a statement said, "Few allottees of our Apex and Ceyane Towers who were taking Return on Investment (ROI) from us, went to Hon'ble Supreme Court seeking refund of their investment.
"The Hon'ble Supreme Court directed the company vide its order, on Tuesday, to continue their ROI till main matter is decided, and further directed to clear if any ROI payment is pending, within four weeks," it added.