With a new campaign for Gatorade and renewed thrust on sports drinks, PepsiCo looks to make the most of the growing passion for fitness in the country.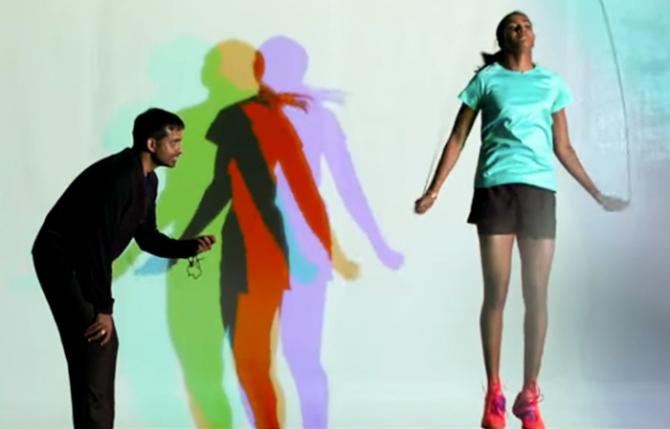 Gatorade may have always played second fiddle to mother brand Pepsi in PepsiCo India's brand portfolio, but it has managed to go one up with its latest campaign.
Pullela Gopichand, the badminton star turned star coach who had famously turned down endorsements for all colas (well before Virat Kohli) shares screen space with his protégé PV Sindhu for the latest Gatorade ad.
While Gopichand is not endorsing the brand, merely standing by Sindhu who is brand ambassador for Gatorade, the new campaign signals the sports drink's growing importance and influence on the cola major's India portfolio.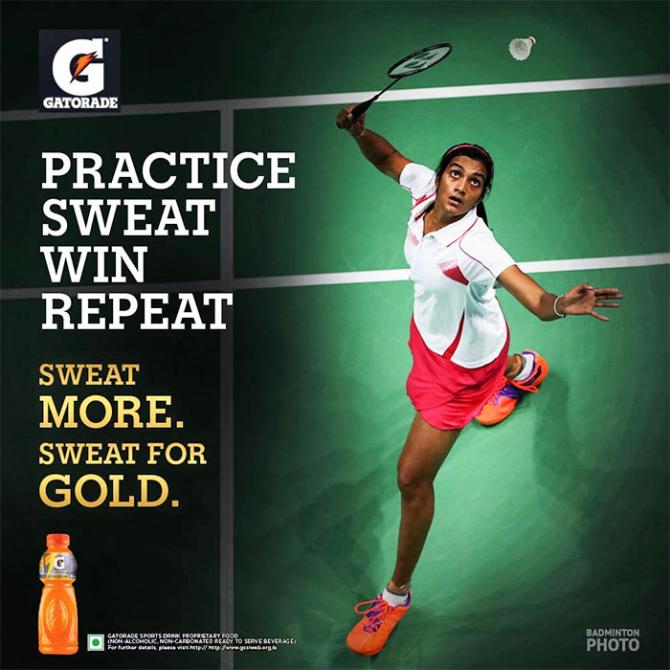 Gatorade was launched in India in 2004, but it has never really had a big role in the company's brand plans in the country, until recently. Gatorade's rise is consistent with the growing culture of athleticism in the country the company said. At the same time, the brand presents an opportunity to create sufficient support systems around the flagship brand Pepsi that is under pressure, as consumers and endorsers move away from sugary drinks.

Elaborating on Gatorade's target customers, the company says that the community that the brand caters to is growing. A lot more people train professionally and are more watchful about what they drink and eat today. And Vipul Prakash, vice-president, Beverages, PepsiCo India believes this is going to help Gatorade. "It is a small brand now, but we are expecting this to be one of the growth drivers over the next few years," he said.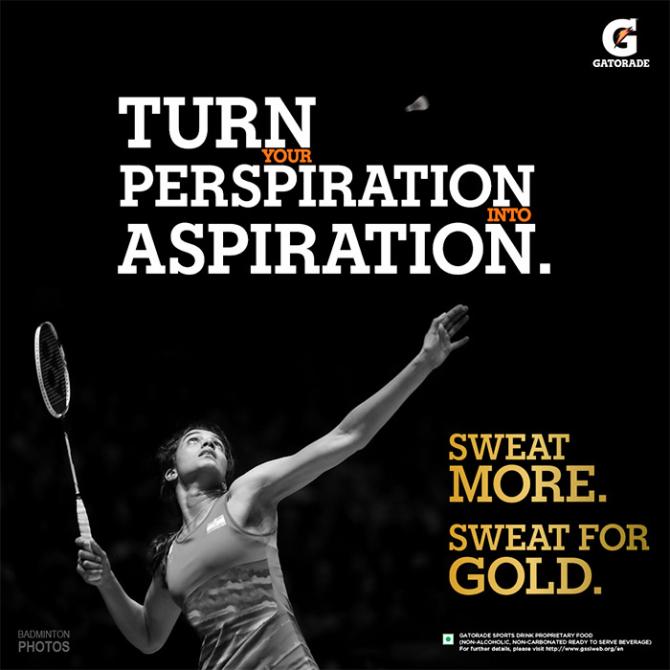 PepsiCo, having raised the pitch on promotions and advertising around Gatorade, is hoping to become a part of the changing conversation around sports and fitness in the country. The company wants to increase brand footprint in both the niche target market of athletes pursuing serious athletic goals and the general category of fitness-cum-sports enthusiasts. Its communication strategy is to use sports professionals as ambassadors and influencers.

According to a recent report from Mordor Intelligence, India's sports drink market was around $ 310.5 million in 2017, and is estimated to reach $ 420.1 million by the end of 2022 at a compound annual growth rate of 4.6 per cent. Advertising linked to high-profile sports events is the main driver of sports drink marketing in India and the strategy resonates with young consumers who are the main target group, the report said.

Prakash says that Gatorade is an optimal mix of water, carbohydrates and essential mineral salts and thrives in a culture that supports fitness and sports. At present, the size of the sports drinks category is less than a per cent of the overall beverages market. But it is growing at high double digits, considering that more people are getting more keen on sports.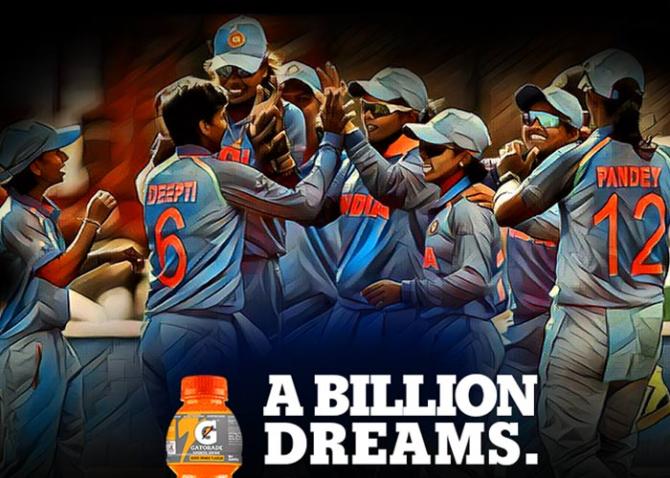 Gatorade's positioning in India is in line with its global one.
It is being defined very sharply as the drink for serious athletes. Hence for the ongoing campaign (#I hatemyteacher) with PV Sindhu, the company has roped in some big achievers in sports and their coaches.
Globally, Gatorade ambassadors include leading sports persons like Usain Bolt, Lionel Messi, Serena Williams and James Rodriguez.
Sindhu was appointed brand ambassador for the Indian market in March this year. "We can always use celebrities, but in this case we were very clear that we also need a source of authority," said Prakash. He is referring to the use of Coach Gopichand in the advertisement that has raised quite a few eyebrows in the endorser-advertiser fraternity.

The decision to bring Sindhu on board was influenced by the fact that she has become an icon for the youth in a country that barely recognises any sport other than cricket.
"Sindhu embodies the young Indian, its confidence and a strong desire to win. She is in a game that is strenuous, exhausting and, most important, she consumes Gatorade. She is the ideal spokesperson," he said. Authority also vests with the coach and therefore bringing in Gopichand was a coup for Gatorade say experts.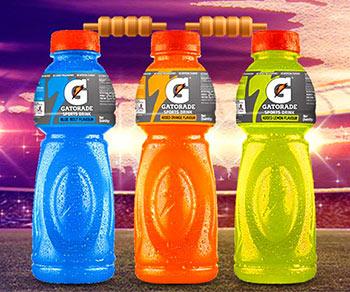 It still has a distance to travel before it can build the image that it says it wants to, said Harish Bijoor, brand strategist and founder of Harish Bijoor Consults. "It might want to focus a little bit more on the outdoors, than it is doing today," he said.
Gatorade is a hardworking sports brand and has taken its time to build traction. "It has not been a fast buzz celebrity kind of brand. It has not been into mass consumption, but specialised in its niche segment and is able to command the price it wants," he added. According to a report by Technopak, Gatorade is spearheading the sports drink segment and has captured a significant share of the market.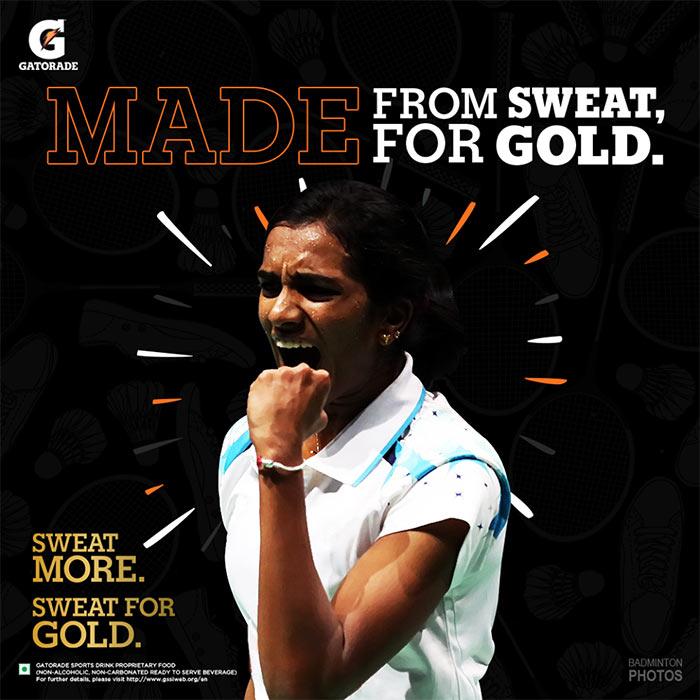 Other notable brands in this segment are Amul Stamina (GCMMF), Powerade (Coca-Cola), Glucon D Isotonik (Heinz) and Lucozade (GSK).

Prakash believes that it is very critical for the brand to address the right consumer at the right occasion and would rather grow by 20 per cent with the people and consumers who really want Gatorade, than grow faster with people who are fringe users.
"This drink is for anybody who is sweating it out to win in sports. We are very clear that we don't want to make it broader than that. That is how we are going to build the brand," said Prakash.