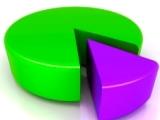 Appropriating a percentage of earnings will scare away entrepreneurs and defeat the purpose of bringing tribals into the national mainstream. Even so, the basic principle of compensating people for giving up their land cannot be ignored


R K Sharma


Secretary General, Federation of Indian Mineral IndustriesIf 26% of the net profit is allocated for local development, a firm may not have enough of a cushion to invest in future exploration, required to enhance its mining operations


The group of ministers' September 17 decision that mining companies should share 26 per cent of their profits with displaced people in addition to providing employment and other assistance in accordance with the rehabilitation and resettlement policy of the state government concerned will frighten away any private entrepreneur.


For any investor, profit is the reward for entrepreneurship, efficiency and risk.


Snatching 26 per cent of net profit will sap their energy and entrepreneurship and deprive them of the surplus required to plough back in the development of the mine, further exploration and scientific extraction.


Any disbursement of expenditure on any account has to be a part of operating cost.


The discovery of a mineral resource, particularly non-ferrous metals and diamonds, requires a lot of geological exploration both through air reconnaissance and ground investigation.


The ratio of exploration to exploitation of an economic deposit is 100:1.


The whole operation is risky and an explorer has to have a cash cushion to discover future deposits.


If 26 per cent of the net profit is allocated for local development, a firm may not have enough of a cushion to invest in future exploration, which is required to enhance its mining operations.


It is worth noting that ever since the 26 per cent scheme for Black Economic Empowerment was enforced in South Africa and Namibia -- which the present recommendation has copied -- no significant investment has come into the mining sector in these nations; instead, there has been a flight of private capital.


Further, prices of minerals and metals are often subject to wide fluctuations, depending on the international market. This will have an impact on the profitability of a mining unit.


There may be years when there is a loss or no profit. In such a situation, the whole scheme may be in jeopardy.


It is against this background that the Federation of Indian Mineral Industries has suggested royalty-linked contribution as the best way to achieve the government's objectives of providing long-term economic security, raising living standards and providing better hygiene, health and education to the families of those whose land has been taken over for mining.


FIMI has suggested that the holder of a mining lease should be liable to: (i) provide employment and other assistance in accordance with the state government's R&R policy; and (ii) allocate a sum not exceeding 26 per cent of royalty in respect of any mineral raised from a mine and transfer this amount to an institution constituted by the state government and designated as the District Mining Area Development Trust.


FIMI has also suggested that the Trust should be headed by the chairman of the district panchayat or district council and include local representatives of the state government, panchayats, NGOs, mine owners contributing to the fund and nominees from among people impacted by mining operations.


Trust funds should be used to develop vocational skills, entrepreneurial training and income generation and to pay annuities to people affected by mining-related operations and to anyone holding occupation or traditional rights to the surface of the land over which the lease has been granted.


The royalty-linked contribution is more rational and is the running theme throughout the body of draft Mines and Minerals Development and Regulation Act, 2010. FIMI is of the opinion that this will:


ensure availability of funds on a continuing basis;
give the Trust manoeuvrability to allocate funds as requirements change;
be easy to calculate and reduce manipulation;
allow adjustment with change in royalty rates after three or five years; and
ensure a steady flow of funds, even if the company is making losses, for local area development throughout the life of the mine.
The spectre of allocating 26 per
cent of profit each year will defeat the objective of bringing tribals within the national mainstream.
Ravi Rebbapragada

Executive Director, Samata, India


The basic principle is that if development is for the people, then they have the right not to be displaced and to be able to carry on with life in a better way if they are displaced


We have a responsibility towards all those people who have been displaced in the country after independence in the name of development for mining, dams and roads.


Only after they gave up their land did we get our electricity, our minerals and our roads.


The situation is comparable to the tragedy in Bhopal where an industrial disaster killed and disabled thousands of people.


The question in the Bhopal case was: who was responsible? Then came the question of legality, of whether this person or that should be summoned or which method of compensation should be adopted.


The basic principle is that if development is for the people, then they have the right, first, not to be displaced and, second, to be able to carry on with life in a better way if they are displaced.


Mining leads to the worst form of displacement and involves a lot of environmental degradation.


But it is essential. It is, however, equally essential that mining companies share their profits with the displaced people. In scheduled areas this should involve sharing of equity; in other places it should be sharing profit.


There can be two ways of doing this. We can go by a flat rate, in which the investor accounts for the ups and downs in price and the people get a fixed amount that has been agreed or it can be measured by the going rate of the metal in the market.


Let the companies deal with the cost in whatever way they want, whether it is part of profit or operational costs. But people should get their legitimate share.


In fact, when it comes to sharing and the details of how it should be done, it is best to keep it simple the way the mafias do.


They would get an income on a daily or weekly basis depending on the number of mineral-laden trucks that pass through their gates.


Anyway, these things can be worked out but the principle itself is the most important thing.


In the Samata judgment in which I was a petitioner, the Supreme Court took the view that profits should be shared with the displaced.


It went on to say that this should be done with retrospective effect.


This may sound impractical but if one were to look at the people displaced by development projects as martyrs whose sacrifices are no less significant than those of our freedom fighters, then this principle would not sound so unpalatable or far-fetched.


It is a fact that displacement laws are currently being made in a sectoral manner.


At present, there is nothing to deal with displacement caused by coal mines. Power projects, dams or roads also don't compensate the displaced.


The mining law addresses only some minerals and the displacement here is not of the scale involved in the other contexts mentioned above.


For instance, if the dams at Palavered will displace over 200,000 people, a bauxite mine would displace only a few hundred people.


Since the Bellary mines makes a profit of about Rs 800 crore (Rs 8 billion) and the Tata Steel over Rs 5,000 crore (Rs 50 billion), what does it cost them to share 26 per cent of this profit with a few villagers?


They should not be scared of sharing their profits not only on that count but also because they currently lose huge amounts thanks to corruption and delays.


The question that some of these companies ask, as they shed crocodile tears for the prospect of sharing their profits, is what these villagers would do with the money.


I would say that they need not worry about this. People will take care of the money they get over the life of the mine. And after that, the companies should also put in money to restore the area.


The law should also address the question: why should this land then not be given back to the community in a condition that is safe and livable?