Shares of online food delivery aggregator Zomato rose above their initial public offering price after more than a year.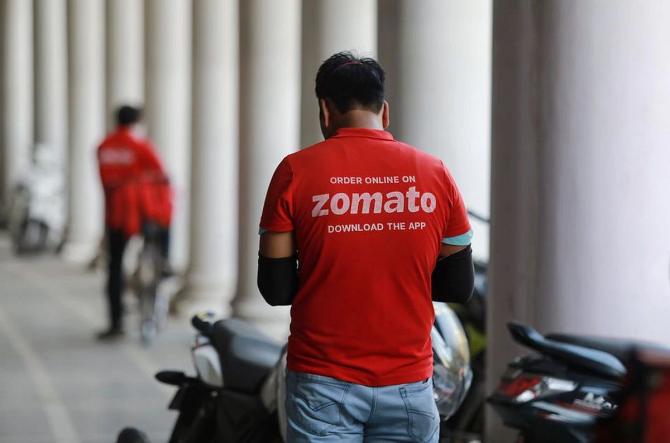 The stock hit an intraday high of Rs 76.3 per share before settling at Rs 75.8.
The company had priced its shares at Rs 76 during Rs 9,375-crore IPO in July 2021.
On a year-to-date basis, Zomato shares have risen 27.7 per cent.
Analysts said that there is a renewed interest in new-age companies like Zomato because of the jump in revenues and a clearer path to profitability.
They said that the concerns about ONDC giving tough competition to aggregators like Zomato have also subsided.
However, analysts warned that valuations are now stretched, and there will be limited upside from present levels.
"For FY23 (2022-23 financial year), Zomato made a loss of Rs 971 crore.
"Even in two years, if it turns around and makes a profit, it will still be trading at a high price-to-earnings multiple.
"The employee cost has gone down drastically recently; one has to wait for one more quarter and see whether it is a one-time benefit or this will last for long," said Chokkalingam. G, founder of Equinomics.