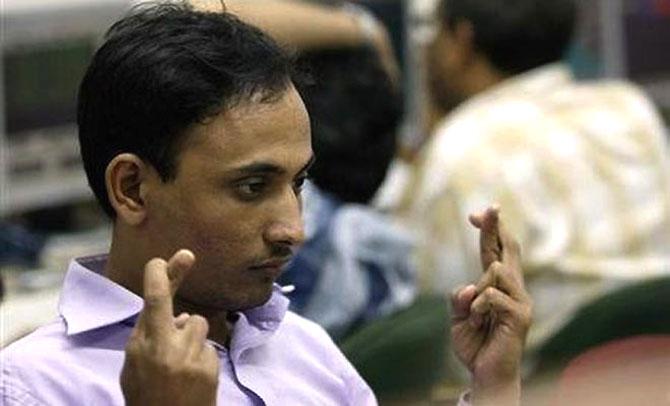 The incidence of shareholder activism in India is more than that in other Asian countries, according to a BNP Paribas Asia Strategy report.
Shareholder activism means minority shareholders banding together to protect their interest, against promoters with higher shareholding.
In India, changes in laws empowering minority shareholders have played a major role in spurting shareholder activism, said the report, authored by Manishi Raychaudhuri and Rajan Jain.
"India has enacted laws that effectively prevent managements and promoters from using their majority shareholding to pass resolutions pertaining to material related-party transactions (RPTs). The impact of such legal changes seems to be most visible in India where large frontline companies (eg Maruti) have sought minority shareholders' approval for RPTs," the report dated September 22 noted.
"Of late, Indian investors have become the most active of Asian peers in forcing corporate managements' conduct," it added.
Among the instances of shareholder activism mentioned in the report were those involving Satyam Computer Services (now Mahindra Satyam), Coal India, and Ambuja Cements.
Institutional shareholders had forced Satyam to block its $1.6-billion deal to acquire two firms owned by the promoter family.

The Children's Investment Fund had filed a case in August 2012 against Coal India and the Government of India to prevent the sale of coal below market prices to private firms. Minority shareholders had opposed increased royalty payments from Ambuja to its parent Holcim.
Recently, Maruti Suzuki announced a plan to source its cars from a plant which parent Suzuki Motor would set up. This was different from an earlier plan whereby Maruti was to set up the plant itself. Domestic mutual funds opposed the move.
French engineering major Alstom bought the transport division of Alstom Transport India for a sum which was less than the division's sales for the previous 12 months. Institutional shareholders opposed the resolution, but it was carried through on account of high promoter holding of 68.5 per cent.
Such instances of activism seem relatively rarer in other Asian markets. BNP's research mentioned four instances in Japan since 2000, compared to six in India. China and Thailand saw two and one, respectively.
Interestingly, a BNP Paribas basket of 24 Asian companies with strong governance norms (which negates the need for shareholder activism), has outperformed the MSCI Asia benchmark since 2010. It has seven Indian constituents including Infosys, Hero Motocorp and Titan.
STEPPING UP
DECEMBER 2008
Institutional investors successfully block Satyam-Maytas deal
AUGUST 2012
CIL-TCI challenges sale of coal below market price to private parties
JULY 2013
Minority shareholders oppose Ambuja Cements increasing royalty to parent Holcim
JANUARY-FEBRUARY 2014
Minority shareholders oppose plan for Maruti Suzuki to buy cars from new plant set up by Suzuki when it has the cash to build its own plant
FEBRUARY 2014
Institutions oppose Alstom India's sale of its transport division to parent company at less than the divisions' 12-month sales figure
Source: BNP Paribas