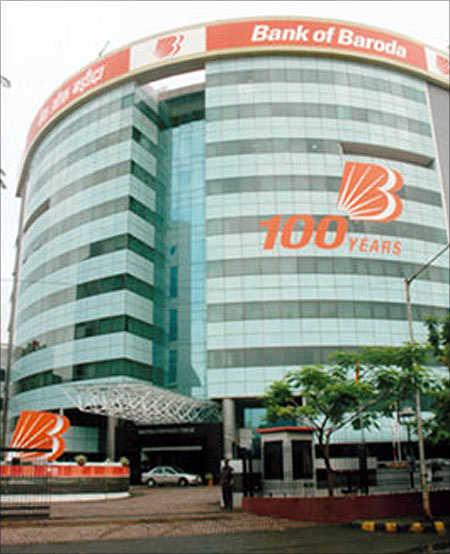 The Serious Fraud Investigation Office has started probing 10 companies in connection with the Rs 6,100-crore (Rs 61-billion) illicit money remittance case involving public lender Bank of Baroda.
Besides SFIO, the case is being investigated by other agencies such as Central BI and the Enforcement Directorate.
Sources said SFIO has started investigations into alleged wrong-doings and violations of the Companies Act by some 10 firms relating to the Bank of Baroda matter.
These entities are believed to have been used for illicit transactions, they added.
The probe is expected to take about three months to complete and the findings will be shared with other agencies looking into the case, they said.
A multi-disciplinary agency under the Corporate Affairs Ministry, SFIO investigates white-collar crimes, mainly those involving violations of the companies law.
It's alleged that Rs 6,172-crore (Rs 61-72 billion) black money was remitted from the bank to Hong Kong camouflaged as payments for non-existent imports of cashew, pulses and rice.
It is also alleged that the amount, which was deposited in 59 accounts of the Ashok Vihar branch in New Delhi in cash as advance for import, was sent to some select companies in Hong Kong.
In the wake of the illicit transaction coming to light, banks are also looking at ways to strengthen the overall surveillance to prevent such instances.
Earlier, this week, Minister of State for Finance Jayant Sinha said the Bank of Baroda scam surfaced in the form of misuse of the circular trading mechanism to take advantage of duty drawbacks.
"Compliance in all of our banks is excellent and we are obviously tightening that further.
"State Bank of India is going to be providing a very high quality set of benchmarks for all banks. Of course, RBI has stepped up its vigilance and so has the financial intelligence unit," he had said.