The underperformance of the bulk of BSE 500 stocks is a classic case of polarisation, where investors are lapping up stocks of sectors that are likely to do well going ahead.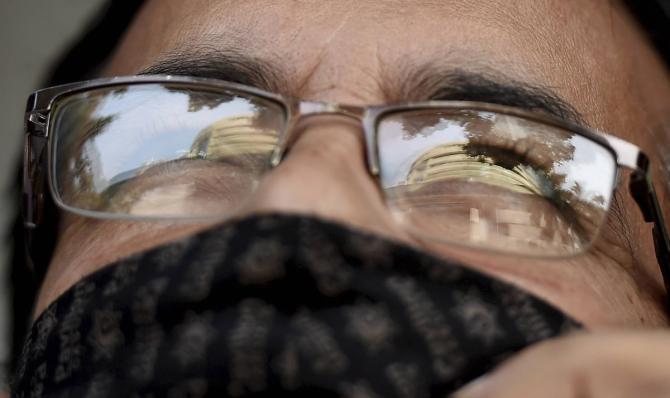 Around 75 per cent, or 372 stocks, that are part of the BSE500 are trading at least 10 per cent below their all-time high levels, despite the index hitting a record high 20,515 points on the BSE in intra-day trade on Wednesday, surpassing its previous high of 20,390 touched in March 12.
The index, which accounts for 93 per cent of BSE listed companies' market capitalisation, has gained 8 per cent from its recent low of 18,983, touched on April 19.
In comparison, the benchmark S&P BSE Sensex gained 6 per cent over the same period, but is still nearly 4.5 per cent away from its all-time high of 52,517 that it hit on February 16.
Analysts ascribe the underperformance of the bulk of BSE 500 stocks to a classic case of polarisation, where investors are lapping up stocks of sectors that are likely to do well going ahead.
At a broader level, retail investors are one of the key drivers of this momentum, but foreign investors in the large- mid-and-small caps space too are being selective in their purchases, analysts say.
"New-age businesses are doing well as compared to the traditional sectors and the optimism is getting reflected in their stock prices with investors preferring such counters.
"There is a perception change in the mind of investors. This polarisation will continue.
"That apart, government policy is one of the key factors/enablers that is helping new-age businesses do well as compared to their traditional counterparts.
"Media is a classic example where people now favour news in digital format compared to television, as was the case traditionally," explains A K Prabhakar, head of research at IDBI Capital.
And the data proves this correct.
Of the 372 stocks, prices of 125 are 50 per cent below their respective all-time highs, which includes public and private sector banks, including IndusInd Bank, RBL Bank, Bandhan Bank, DCB; refineries/oil & gas players like ONGC, Oil India; infrastructure companies like Dilip Buildcon, IRB Infra, Ashoka Buildcon; public sector metals and mining majors such as NMDC, Coal India, MMTC; media and entertainment companies like Sun TV and Zee Entertainment; and, several others like Vodafone Idea, DLF, Indiabulls group stocks, BHEL, NBCC, and Engineers India.
While Reliance Industries (RIL), State Bank of India (SBI), HDFC Bank, Larsen & Toubro (L&T), HCL Technologies, Housing Development Finance Corporation (HDFC), and Bharti Airtel are still trading between 10 per cent and 16 per cent below their respective all-time highs, ITC, Maruti Suzuki India, and Sun Pharmaceutical Industries are quoting 32-41 per cent lower than their respective all-time highs.
However, stocks like Adani Transmission, Balkrishna Industries, UPL, Venky's (India), Alkyl Amines Chemicals and Tata Coffee have gained 28-56 per cent in the past one month.
"Some smart investors are accumulating quality mid-caps and small-caps from beaten down sectors (discretionary spending like hotels, retail etc) that will benefit post lockdown with a long-term view," says Abhishek Jain, head of research at Arihant Capital.
Despite valuation concerns, analysts remain positive on the road ahead for mid- and small-caps and expect them to outperform their large-cap peers in 2021.
"The market is prone to selling by foreign portfolio investors (FPIs), and this may lead to selling pressure on large-cap liquid stocks.
"On the other hand, mid-caps are attracting significant interest from high networth individuals (HNIs) and retail investors.
"Hence, from a flows perspective, mid-caps are in a better place," says Jitendra Gohil, head of India equity research at Credit Suisse Wealth Management.
Photograph: Kunal Patil/PTI Photo