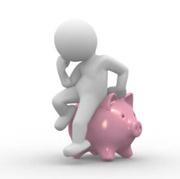 As many as 17 million Americans do not have bank account, mainly due to low income, says a survey by the US Bureau of the Census.
Moreover, about 21 million people in the US rely on alternative financial services, despite having bank accounts.
The survey of 54,000 American households, conducted for the Federal Deposit Insurance Corporation, showed that "7.7 per cent were unbanked, which translates nationally to 9 million households - approximately 17 million adults".
Those having no savings or checking (current) accounts were identified as unbanked. According to the survey, households with annual income under $30,000 account for at least 71 per cent of the unbanked households.
"As income increases, the share of households that are unbanked declines considerably," the survey said.
About 17.9 per cent, or 21 million households nationally (approximately 43 million adults), were found to be underbanked. Households which have bank accounts but depend on alternative financial services were classified as underbanked.
The survey carried out by the US Bureau of the Census on behalf of FDIC, found that certain racial and ethnic groups were more likely to be unbanked. FDIC is a federal agency which insures deposits at more than 8,000 financial institutions in the country.
Among the minorities, 21.7 per cent blacks do not have bank account, while 19.3 per cent of Hispanics are unbanked, the survey said.
"Access to an account at a federally insured institution provides households with an important first step toward achieving financial security...," FDIC Chairman Sheila Bair said.
The US has been hit by one of the worst financial meltdowns in nearly 80 years resulting in massive job losses.