The divergence shows lack of financial depth in the Indian stock markets.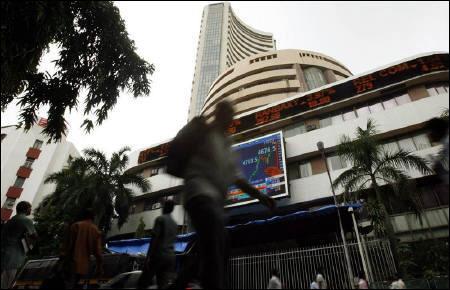 In a strange pattern getting repeated for the 17th time, the stock market benchmark Sensex on Tuesday turned negative amid a robust response to the share sale for a public sector company.
In contrast, there have been only three occasions in the past when the Sensex has registered a gain on a day of Offer For Sale (OFS) by a PSU.
The Sensex on Tuesday plummeted by 378 points, even as the OFS for the stake dilution by the government in NTPC got fully covered for the non-retail shares on offer. Retail investors will get a chance to bid on Wednesday.
Some experts justified the divergent trend saying the money gets diverted towards the OFS whenever a good PSU hits the market to sell its shares and selling pressure emerges in the broader market.
Other said however that the divergence shows lack of financial depth in the Indian stock markets.
An earlier OFS for stake sale in NTPC in 2013 had also seen similar trends in the market, while same has been the case for various other PSUs starting with stake sale in energy giant ONGC way back on March 1, 2012, when the Sensex fell by nearly 169 times that day.
According to an analysis of the performance of PSU share sale and stock market trend, broader markets also took a hit on the days of stake sale in IOC, Dredging Corporation, PFC, CIL, Sail, ITDC, STC, Hindustan Copper, NFL, MMTC, SAIL, Nalco, Oil and NMDC.
This trend was defied only three times when EIL, REC and RCF hit the market with their stake sale programme.
Engineers India Ltd's share sale on January 29, saw the Sensex surging by 400 points.
Power sector lender REC's stake sale on April 8 last year, saw the markets rising by over 190 points and Rashtriya Chemicals and Fertilizers OFS on March 8, 2013, witnessed the index gaining 270 points.
NTPC is the sixth PSU to hit markets with an OFS in the current fiscal.
So far this fiscal, government has raised over Rs 13,300 crore (Rs 133 billion) through disinvestment in five PSUs -- EIL, Indian Oil Corp, PFC, REC and Dredging Corporation. This is against a target of Rs 69,500 crore (Rs 695 billion) for 2015-16.
© Copyright 2020 PTI. All rights reserved. Republication or redistribution of PTI content, including by framing or similar means, is expressly prohibited without the prior written consent.