Focus has to be a lot about self-learning, says Nasscom Senior VP Sangeeta Gupta.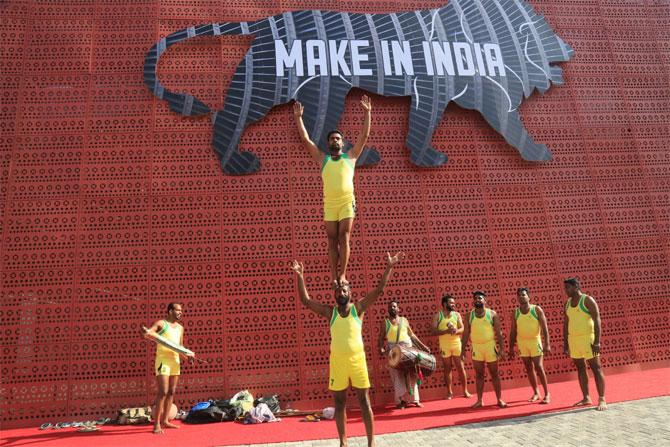 IT industry body Nasscom said both freshers and employees of software services industry should look at self-learning to stay relevant at a time when more businesses are focusing on digitisation.
"An aspect of diversity in the industry is going to be self-learning. It is no more going to be like Infosys will take you to Mysore campus and train for 3-6 months then you come back and get job-ready. Today it is on-the-job training, go do a big data analytics programme, do something on virtual reality and get certified.
"While the employer's responsibility is obviously to show where the future is and what kind of skill development can exist within the company and outside, in today's environment the individual has to be equally worried about his or her future," said Sangeeta Gupta, senior vice-president, Nasscom at an event.
While introduction of automation and technologies like artificial intelligence is prompting companies to release software engineers from repetitive works, advisory firm McKinsey & Company recently said in a report that almost half of the 3.7 million workforce in the IT services firms will be "irrelevant" over the next 3-4 years.
Gupta said the employers would support and guide employees or might have budgets for re-training on new skills, but the "focus has to be a lot about self-learning".
Indian IT services industry -- both the large players and mid-sized firms -- have started re-skilling their employees in different ways.
Gupta, however, says employees have to be aggressive about their own skill development in order to prove that they can deliver at a time when the growth is faster in digital technologies like AI, machine learning.
While India's largest software exporter TCS has spoken about retraining 1,00,000 people in digital technology skills, Infosys created the Design Thinking platform and Wipro has developed its own re-killing modules.
This clearly says that the industry is looking at "skill and not only scale".
Pravin Rao, chief operating officer, Infosys, recently said today even 15-20 years of experience may not prove to be the only credential for an engineer to grow. "It is important to learn some of the new technologies," he said.
Nasscom is going to make its leadership resource centre available online in the next 45 days.
The resource centre, created jointly with Indian Institute of Management Bangalore, will facilitate both online and offline training to enhance skills of software engineers and help in grooming leaders who can take on challenges with the technology shift.
It can be accessed both by individual employees and organisations can enroll on behalf of their employees, said Gupta.
Photograph: Sahil Salvi.