The recent drone scare at London's Gatwick airport has exposed the lack of preparedness against drones, says Pranjal Sharma.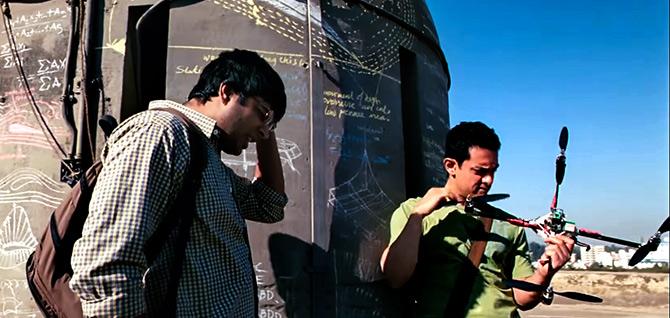 The security scare created by the questions around hardware built by Huawei is spilling into other sectors as well.
Sensitive equipment and hardware used for new age technologies are far ahead of governments' capability to monitor and manage them.
Wi-Fi routers, photocopiers have long being suspected of being used for espionage.
While equipment for 5G network is being scrutinised, government and regulatory bodies should begin considering the impact of hundreds of thousands of drones that are in the country.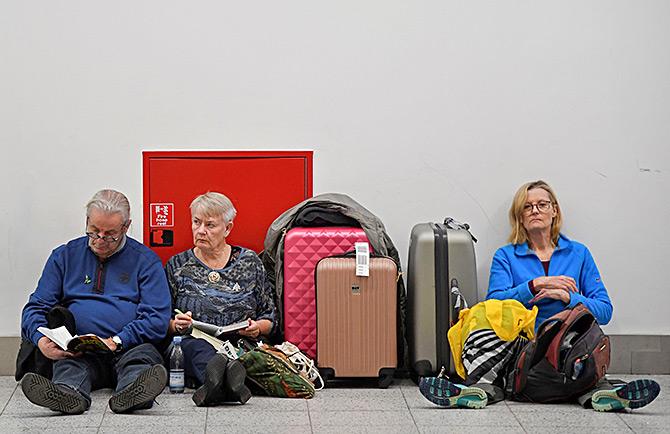 The recent drone scare at Gatwick airport has exposed the lack of preparedness against drones not just in the UK but also in countries like India which have just legalised the use of unmanned aerial vehicles.
According to industry estimates, there are over 500,000 illegal or smuggled drones in India.
The large scale influx of such flying devices is a security concern for intelligence agencies while being a physical hazard for citizens, especially in areas around airports and highly populated public spaces.
The Director General of Civil Aviation has just notified the rules for flying drones, but there is a lack of appreciation among other government agencies.
Smuggled UAVs fly without registration and, therefore, accountability.
Drone operators, flyers and companies that map the data that is generated even for genuine purposes may be unwittingly using illegal machines.
A key way to curb the use of illegal flying vehicles is improved controls at our borders.
Questions though will still be raised about legally imported drones that may be too sophisticated for Indian agencies.
Drones come in varying sizes and can have tremendous surveillance capabilities built into them.
The long term solution for India is to encourage the manufacturing of drones within the country.
"The government should encourage the use of indigenously made tracking systems for drones.
"This is at the core of monitoring and regulating the use of aerial flying machines in the country," says Sai Pattabiram, founder & managing director of Chennai-based Sree Sai Aerotech Innovations.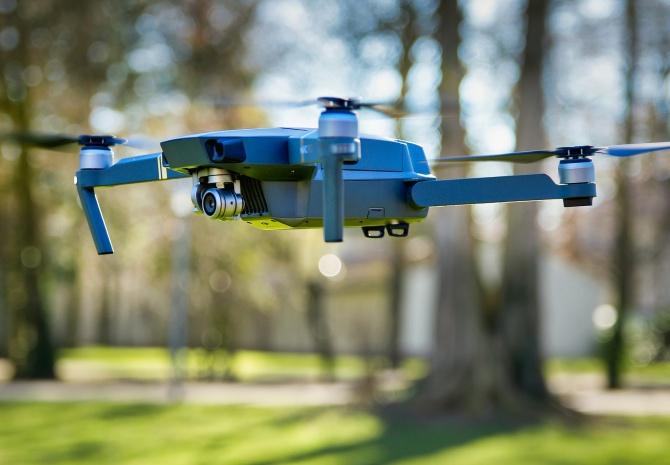 A drone consists of four sub-systems.
First is the frame.
The second is the power system that includes the motor, propellers, battery and speed manager.
The third is the control systems, the nerve centre of the drone, effectively the brain of the drone that navigates and manages the activity that it has been designed for.
The fourth is the payload itself which could be a camera or a package meant for delivery.
A few Indian companies have been bravely manufacturing drone systems despite the policy confusion.
They are now seeking improved fiscal incentives and also curbs on smuggled machines.
Drones and the 5G controversy underlines the risk of embedded systems in devices and hardware that may be used for surveillance.
The same applies to other hardware that India will need to build on 5G technologies.
Connected devices that have applications in industry, agriculture and social sectors will need to depend on secure servers and machines.
Such connected devices will lead to an explosion of sensitive information about India across government and private organisations.
India may not be able to make everything, but it should plan to develop an ecosystem that encourages domestic manufacturing of critical technology.
It will be also important for regulatory bodies to invest in their understanding of rapidly developing new technologies.
Since India has been able to achieve such self-reliance in space technology, hope for domestic hardware manufacturing is not out of place.
India should give this as much importance as enhancing the domestic defence industry.
Geo-political muscle is not just about war planes and submarines.
As China has shown, India must also invest in its technological muscle.