Market regulator Securities and Exchange Board of India wants to end the practice of placing restrictive clauses by companies which strip their ADR/GDR investors of voting rights.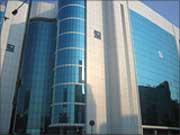 The Sebi board meeting last week had deliberated on the need to remove obstacles to bringing the holders of global and American depository receipts at par with domestic investors.
If implemented, it will trigger the takeover regulations even when the holders of ADRs/GDRs exceed certain percentage of stake or when their votes are used by the management to cross the threshold.
The move, which requires approvals from the finance ministry and the Reserve Bank, will ensure that managements do not gain undue control over companies by taking away the voting rights of their ADR/GDR holders.
"It is for consideration whether, as a matter of good governance, it is advisable to restrict issuers from including as "terms of issue", clauses that curtail the voting rights of the DR (depository receipts) holders and which empower the management to exercise voting rights on DRs," the agenda of the Sebi meeting had said.
The Sebi board, citing cases of Federal Bank, KS Oils and Suzlon Energy among others, said the entitlement of DR holders on exercise of voting rights on the underlying shares is governed by "terms of issue" of DRs, which are "unilaterally decided by the management of the issuer, who finalises the "terms of issue". The DR has no choice but to accept the terms if he is interested in subscribing to the DRs," the regulator said.
Citing instances of overseas offerings, Sebi said the voting rights for the ordinary shares represented by the DR holders vest with the holders in most cases and in some cases when they failed to cast their votes, it goes to the management. This, however, was also followed by some companies like Sterlite Industries and Tata Motors, the regulator noted.
In a notification last November, Sebi had amended the takeover regulations to provide that where ADR/GDR holders are entitled to exercise voting rights on the shares underlying ADRs/GDRs by virtue of clauses in the depositary agreement or otherwise, open offer obligations will be triggered upon crossing the threshold limits.
"Similarly, when the right to instruct the custodian to vote vests with the management, the latter would trigger the takeover regulations," it added.
The open offer is triggered when an acquirer increases his stake to 15 per cent in a company. He is then obliged to make an open offer for acquiring additional stake of 20 per cent from public shareholders, as per the takeover code.