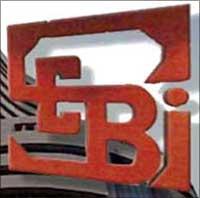 The heavy losses suffered by investors because of the poor performance of initial public offers during the last financial year have the Securities and Exchange Board of India worried.
Financial year 2010-2011 saw high wealth erosion for investors in the IPO market.
Nearly 70 per cent of the 51 IPOs fell below their offer price.
The estimated wealth erosion for investors in these IPOs was in the excess of Rs. 3,600 crore (Rs. 36 billion), excluding the gains from the Coal India issue.
The regulator has raised concerns with merchant bankers involved in the past several issues and yet again asked them to be extra cautious and "more realistic" while arriving at the price band for a company, say officials.
The concerns were raised by Sebi in a recent meeting with a few bankers. Sebi's executive director Usha Narayanan, who handles the primary market portfolio, has time and again raised this issue at public forums too.
"What is the investment banker there for? He needs to advise promoters to leave something on the table... Some thoughts need to come out from within (the industry)... This is more like self-regulation," Narayanan had said at a public function a few months ago.
Even if one looks at the number of IPOs that delivered positive returns versus negative returns, investors seem to have lost. In fact, these stocks have performed worse than the broader markets as well.
The 35 losing IPOs, most of which are small companies and saw little participation from institutions, fell substantially below their issue prices and lost 38 per cent on average.
In absolute terms, the loss to investors is Rs. 4,700 crore (Rs. 47 billion).
Gujarat-based operators nicknamed 'Rangeela'
and 'Barter', and Mumbai's 'NS' are known as distributors of shares for promoters.
They strike a pre-IPO deal with promoters and put in large dummy subscriptions. Once the stock is listed, they exit in large chunks by selling shares above their cost of purchase.
These operators have come under the Sebi scanner after an Intelligence Bureau report mentioned their names.
In some small IPOs, subscription was put in only by a few retail and high net worth investors whereas institutions stayed away.
The leaders among the losers in absolute terms include Jaypee Infratech, SKS Microfinance and Orient Green Power.
The three IPOs have collectively destroyed investor wealth of nearly Rs. 2,100 crore (Rs. 21 billion).
Two public sector companies - SJVN and Punjab & Sind Bank - have lost nearly Rs. 185 crore (Rs. 1.85 billion) and Rs. 46 crore (rs. 460 million), respectively.
Prestige Estates, Bajaj Corp, Ramky Infra, Nitesh Estates and Eros International Media are among other known companies that figure on the losing side.
In percentage terms, Gyscoal Alloys, Sea TV Networks, Tirupati Inks, Aster Silicate, Cantabil Retail, Commercial Engineers & Body, Tarapur Transformers, Microsec Financial, BS Transcomm and Midfield Industries are among the top losers.
These are down between 50-80 per cent from their respective offer price.
All these issues were below the size of Rs. 200 crore (Rs. 2 billion) and were rated 1-2 by rating agencies.
Grade 1 suggests poor fundamentals and grade 2 suggests below-average fundamentals.
Sebi has already proposed that all merchant bankers should disclose the track record of their past issues in the draft red-herring prospectus and the lead managers' website.
The rule is yet to be implemented.