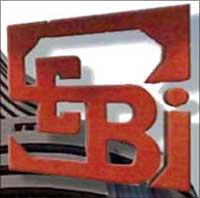 Sebi has rejected state-run State Bank of India's plea for settlement of an ongoing probe against the bank for alleged violations of various clauses of debenture trustee norms and code of conduct regulations.

Besides, Sebi has rejected consent settlement applications of 24 other entities, including those relating to irregularities at erstwhile Bank of Rajasthan, as also for alleged fraudulent trade practices and other violations by some market entities with regard to certain initial public offers.

Without giving specific details, Sebi said that SBI was being probed for 'alleged violation of regulations' contained in as many as 11 sections, sub-sections and clauses, including those related to the Code of Conduct, of the Securities and Exchange Board of India (Debenture Trustees) Regulations.

In its latest update, for the period between July-August 2013, the Securities and Exchange Board of India has rejected 25 consent applications including that of R R Chokhani Stock Brokers in the matter of erstwhile Bank of Rajasthan for alleged violations of stock brokers norms.

The plea of PG Electroplast and four individuals -- Anurag Gupta, Vishal Gupta, Pramod Gupta and Vikas Gupta --
to settle charges of fraudulent and unfair trade practices in the company's initial public offering has been denied by Sebi.
Moreover, Sebi has also turned down such pleas of One Life Capital Advisors and six individuals -- A P Shukla, T K P Naig, Dhanjay Parikh, Tushar Shridharani, Pandoo Naig and T S Raghavan -- for alleged violations of various regulations related to disclosure norms, listing agreement and fraudulent trade practices.
With this, the total rejected consent applications by Sebi reached 204, ever since the revised norms for consent framework came into effect on May 25, 2012.
"The pending proceedings in these cases will continue in accordance with law," Sebi noted.
"The rejection of consent application, however, shall not prejudice the pending proceedings in any manner," it added.
Under Sebi's consent mechanism, companies and individuals can seek to settle the cases with the market regulator after the payment of certain charges, without admission or denial of any wrongdoings. In May last year, Sebi had tightened its regulations for settlement through consent framework, while the regulator has been making public the rejected applications since earlier this year.