The stock market historically exhibits volatility on Budget day as participants price in various policy announcements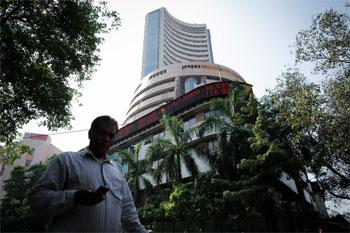 The Securities and Exchange Board of India (Sebi) is considering keeping the stock market open on the day the Union Budget is to be delivered. The Budget is set to be announced on February 28, a Saturday when markets would have already closed for the week.
However, they would be waiting for a final cue from the finance ministry and the announcement is likely to be closer to the day of Budget, said the person.
The stock market historically exhibits volatility on Budget day as participants price in various policy announcements. However, the regulator had earlier noted that it had not received any proposals to keep the markets open. At the time, there had been no representation from the exchanges on the same to the regulator, according to exchange officials.
An email sent to the regulator on the matter did not immediately receive a reply.
Spokespersons for BSE, the National Stock Exchange and MCX Stock Exchange (MCX-SX) declined to comment on the same.
"There are a number of modalities involved in keeping the exchange open on a Saturday. Banking and settlement issues also have to be sorted out," according to one exchange official.
The stock market regulator on Wednesday held a meeting to weigh the pros and cons of having a Saturday session on account of the budget. The regulator has no objections on keeping the markets open on the February 28 and would be intimating the exchanges on being ready for the markets to be open, according to a source.
There have been instances where trading has taken place despite it being a holiday. Markets are open during Diwali time for Muhurat Trading despite being otherwise shut for the festival season.
Major announcements expected in the budget include ones on divestment, infrastructure spending and allocations towards key programs of the Modi government.
The Budget is reportedly set to announce a Rs 70,000 crore divestment target for the next financial year. It is also expected to announce a 70 per cent increase in allocations to roads, with plans to construct 15,000 kilometres of roads in the next financial year.
It is also expected that there would be a 0.05 per cent cess under the service tax regime, which could be used to meet the Prime Minister's Swachh Bharat scheme (a cleanliness drive). Announcements on Make in India (to encourage manufacturing) and Smart Cities (for urban development) are also expected to be made.