Market regulator Sebi has imposed a penalty of Rs 30 lakh on Sunil Kumar Mehta for indulging in fraudulent trading in shares of Asian Star Company Ltd (ASCL).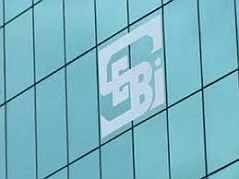 According to Sebi, Mehta indulged in circular/reversal synchronised trades with the other brokers and clients in scrips of ASCL.

After taking into consideration all the facts and circumstances of the case, Sebi in an order dated September 27 said it was imposing a penalty of Rs 30 lakh on Mehta, "which will be commensurate with the violations committed by him".

In a probe, Sebi noticed a spurt in the price ASCL shares during the period from October 10, 2008 to November 20, 2008.

However, during that time, the benchmark Sensex had dropped over 19
per cent.
Mehta had traded carried out synchronised trading in ASCL scrips through the broker B P Equities Pvt Ltd.
"Gains per se were made by the Noticee (Mehta) in that it traded in the scrip in a manner meant to create artificial volumes and liquidity which is an important criterion, apart from price, capable of misleading the investors while making an investment decision," Sebi said.
The market regulator noted that on various occasions, Mehta had either received or transferred funds from/to Mehta group entities for meeting their payment and he also acted as a "main conspirator".
Noting that Mehta's default was repetitive in nature, Sebi said there was substantial number of such trades repeated over a number of days during the investigation period.