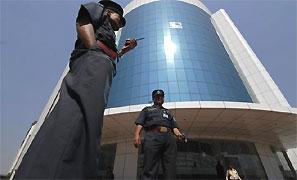 In a high-profile case dating back to over 12 years, Sebi has found former Tata Finance Managing Director Dilip Pendse had executed "illegal transactions" in stocks of four firms including Infosys and erstwhile Telco.
The latest order, which has been passed after years of probe and various directions issued by Sebi itself and the Securities Appellate Tribunal in between, prohibits Pendse from accessing capital markets for two years.
While the present order, passed yesterday, comes into effect immediately, Sebi said that the period of prohibition already undergone by Pendse (imposed by an earlier order dated December 24, 2012) would be taken into account while implementing the new directive.
Amid a public spat between him and the Tata group, Pendse was removed as Tata Finance chief way back in 2001 after a company subsidiary ran huge mark-to-market losses and the group also filed criminal charges against him. While Pendse refuted all charges, which included those related to fraud, he also had to spend time in jail.
Sebi has passed the latest order after the Securities Appellate Tribunal (SAT) quashed Sebi's December 24, 2012 directive against Pendse and asked the regulator to pass a fresh order "on merits and in accordance with law as expeditiously as possible and in any event within a period of six months".
The SAT gave these directions on April 16, 2014. Giving the background of the case, Sebi said it began its probe after receipt of a complaint in October 2002 from Tata Finance about Pendse conducting "illegal carry forward transactions in the scrips of Himachal Futuristic Communications Ltd (HFCL), Tata Engineering and Locomotive Company Ltd (presently known as Tata Motors), Infosys and Software Solutions India Ltd (SSI).
These illegal transactions were conducted by Pendse in complicity with two brokers -- Jhunjhunwala Stockbrokers Pvt Ltd and Pratik Stock Vision -- and on behalf of Inshaallah Investments, in which a Tata Finance subsidiary (Niskalp Investment and Trading) had a vital interest, according to SEBI.
After investigating the case, Sebi issued a show-cause notice in April 2009 to Pendse, citing violations to its Prohibition of Fraudulent and Unfair Trade Practices Regulations. An order was passed by Sebi subsequently on December 24, 2012, which was challenged by Pendse before SAT.
Following SAT's directions earlier this year, Sebi said, it gave an opportunity of personal hearing to Pendse and has passed the latest order after looking into all the facts of the case and submissions made before it.
Sebi ruled that Pendse has violated various provisions of the PFUTP Regulations and the Securities Contracts Regulation Act with his illegal transactions in scrips of HFCL, Telco, Infosys and SSI.