The Supreme Court on Friday stayed the order of the Madras high court directing Sterlite Industries to close down its copper smelting plant in Tuticorin, Tamil Nadu.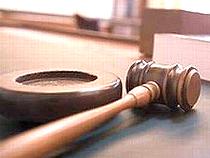 A bench comprising Justice R V Raveendran and H L Gokhale stayed operation of the order of the high court till October 18, the next date of hearing.
"There would be a stay on the judgement of the high court. List it on October 18 for hearing," the bench said.
Senior advocate C A Sundaram, appearing on behalf of Sterlite Industries, submitted that if the high court order is not stayed, then it would be a great injury to the company, as the plant would have to be shut down.
Sterlite Industries, a subsidiary of UK-based Vedanta Group, had moved the apex court on Thursday against the order of the high court, which on September 28 ordered shutting down of the smelting plant for not complying with environmental norms.
The company, in a special leave petition against the order, had claimed that the high court did not give it a proper hearing and ignored its submissions. The high court had held that Sterlite's plant was within 25 km of an ecologically fragile area and the company has failed to develop a green belt of 250 metre width around the plant.
The order came a month after the Vedanta Group's Rs 7,000 crore (Rs 70 billion) bauxite mining project at Niyamgiri Hills in Orissa was denied environmental clearance.
The company was also issued a showcause notice by the Ministry of Environment and Forests for allegedly flouting green norms.
"The materials on record show that the continuing air pollution being caused by the noxious effluents discharged into the air by the respondent company is having a more devastating effect on the people living in the surroundings," the high court order said.