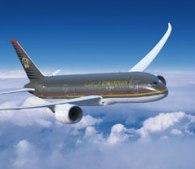 The Supreme Court has chided the airline companies for frequent loss of passengers' baggage and upheld a Rs 9.3 lakh penalty imposed on international carrier Royal Jordanian Airlines for misplacing a couple's baggage.
"Aap log to passengers ko pareshan kar rakha hai (you have harassed the passengers). These days, there are a lot of complaints from passengers that their baggage is missing. The airlines must be made accountable for such losses," a Bench of Justices Markandeya Katju and T S Thakur said.
The apex court made the remarks while dismissing an appeal filed by the airlines challenging the findings recorded by the Orissa State Consumer Commission and the National Consumer Disputes Redressal Commission(NCDRC).
"Poor people, they were forced to spend 15 days without their clothes. How do you expect them to lodge a complaint immediately? They would first obviously go to the shop to purchase their clothes," the Bench snapped at senior counsel A Sundaram, representing the Jordanian Airlines, when he tried to cite technical flaws in the complaint.
The couple in their complaint had alleged that they booked two tickets on the airlines flight from Kolkota to London's Heathrow Airport via Amman on May 17, 2001. However, their baggage was found stolen in Amman. 


Though the couple took up the matter with the airlines, the staff told them to pursue the matter after they reach the Heathrow. But even after landing at the Heathrow Airport, they could not get any relief as the airlines merely said their complaint was recorded and they would be informed about further development.
The couple tried to meet the airport manager but the latter avoided them, the complaint alleged. According to the couple, they were forced to spend 15 days without their dress, toiletries and other necessities in London before returning to Kolkata on June 6, 2001.
Since the tickets were booked in Cuttack, where they lived, the couple filed a complaint in the Orissa State Consumer Commission which held the airline guilty and awarded a compensation of Rs 8,02,230 towards loss of baggage and Rs 1 lakh towards compensation for deficiency in service.
The airlines challenged the award in the NCDRC which dismissed the appeal and imposed a further cost of Rs 7,500 towards cost of litigation to the couple. Senior counsel Yeshwant Dass and counsel Sudarsh Menon appeared for Orissa-based couple Niladri Kumar Mohanti and Sanghamitra Mohanty.