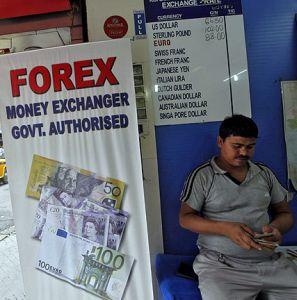 The Supreme Court on Thursday appointed two of its former judges to head the special investigating team (SIT) to probe black money stashed by Indians in foreign tax havens.

It also asked the government to hand over the names, documents and related information regarding 26 Indians who were investigated by tax authorities to noted lawyer Ram Jethmalani, who had filed a petition seeking details of black money stashed in foreign banks.

The government was resisting for nearly three years the disclosure of the names and appointment of SIT, though the court had directed it to do so in its judgment in 2012.
The government argued that the disclosure of names will violate the confidentiality clauses in international protocol.
It also resisted appointment of SIT as the existing machinery was sufficient to investigate the scam. The names and documents in the investigation have already been handed over the court.
Now, it will be released to Jethmalani.

The bench, headed by judge H L Dattu, on Thursday rejected both the contentions of the government and asked it to issue an "appropriate notification as expeditiously as possible and not later than three weeks."

Former judge M B Shah will be the SIT chairman, and Arijit Pasayat will be its vice-chairman. The court has asked them to "initiate and conclude" the work as expeditiously as possible. The panel will include top sleuths from investigating agencies.

The court will monitor the progress of SIT, and it has been asked to report to the court periodically about the status of investigation.
The first report will be submitted on August 20, when the special bench will sit again. The bench also consists of judge Ranjana Desai and judge Madan Lokur.

On behalf of Jethmalani, senior counsel Anil Divan submitted though the court had directed the appointment of SIT two years and nine months ago in a detailed judgment, the government was not implementing the order.
He asked the court to issue a "continuous mandamus" to the government, which would mean that if there was any hurdle in the investigation or proceedings, Jethmalani can approach the court any time. billion), the- lowest since 2003