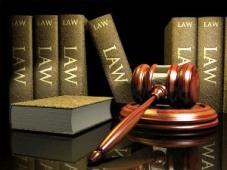 The Supreme Court on Monday admitted Sahara group's plea challenging the Securities Appellate Tribunal order directing its two companies to refund around Rs 17,400 crore (Rs 174 billion) to their investors, and extended its interim order to stay tribunal's decision till further date.

Admitting Sahara's plea, a bench headed by Chief Justice S H Kapadia listed the matter for further hearing on January 20.

The group informed the court that it has filed affidavit explaining that it will protect the interests of 2.3 crore (Rs 23 million) investors who have put in their money in Sahara India Real Estate Corporation (now known as Sahara Commodity Services Corporation Ltd) and Sahara Housing Investment Corporation.

The bench had earlier on November 28 had asked the companies to place before it their 2010-11 balance sheets and statements of accounts for November 2011 by Monday.

"Net worth of the companies particularly assets against which liability has been created, financial statements, including balance sheets of 2010-11 and statements of accounts of the companies of November 2011 shall be mentioned in the affidavit,"
the bench had said.
The apex court had earlier issued notices to the central government and the Securities and Exchange Board of India seeking their response on Sahara's plea challenging SAT's October 18 order, directing it to refund the money, raised through optionally fully convertible debentures to investors within six weeks.
It extended till January 8 the time limit set by SAT, which had passed the order on the Sahara group's appeal against the Sebi's June order asking the group's firms to return the money, collected from investors through financial instrument OFCD, on grounds of violation of regulatory norms.
The stock market regulator had also restrained the two entities from accessing the securities market for raising funds till payments were made to the satisfaction of Sebi.
The two companies and its promoter Subrata Roy Sahara, and the directors -- Vandana Bhargava, Ravi Shankar Dubey and Ashok Roy Choudhary -- were told jointly and severely to refund the collected money.
The company had then approached the Supreme Court which asked it to approach the Tribunal.
While dismissing the appeal, the SAT had held that the market regulator has jurisdiction over such fund-raising schemes.
© Copyright 2022 PTI. All rights reserved. Republication or redistribution of PTI content, including by framing or similar means, is expressly prohibited without the prior written consent.