State Bank of India (SBI) may carry out a planned Rs 10,000 crore sale of infrastructure bonds in the market this week, with the securities likely to be of 15-year maturity, sources told Business Standard.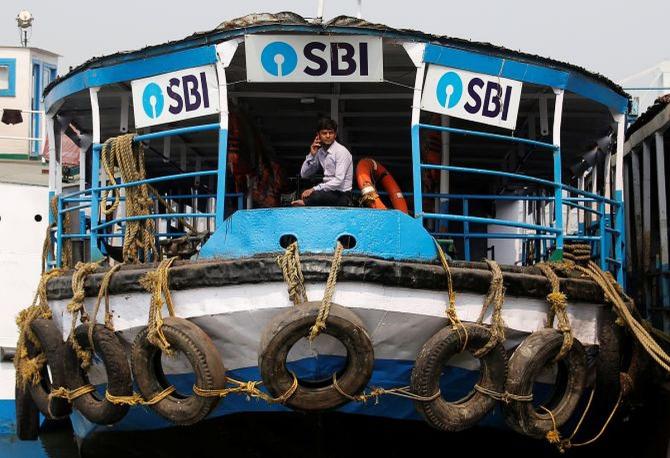 SBI, the country's largest bank, had last week said its board had approved the issuance of infrastructure bonds in the current fiscal year.
It, however, had not mentioned the maturity of the bonds or when the sale would take place.
"They are trying for a 15-year bond and it will be more or less finalised soon whether it will be 15-year or not.
"They will possibly be doing it this week if they get the approval," a source said.
"SBI's last bond is quoting at around 7.53-7.57 per cent.
"The infra bond could be around 7.60 per cent levels. If they get an okay for a 15-year tenure, they could map it on the EBP (electronic debt bidding platform) by this week itself," the source said.
A 14-year government bond was last auctioned in the primary market at 7.43 per cent yield.
The 10-year benchmark government bond settled at 7.34 per cent on Monday.
Infrastructure bonds are securities that are exempt from computation of net demand and time liabilities (NDTL) — a proxy for deposits. Hence, they are not subject to cash reserve ratio (CRR) and statutory liquidity ratio (SLR) requirements.
Infrastructure projects aside, the money can also be used for loans to affordable housing ventures.
SBI's infrastructure loans book grew by 10.81 per cent year-on-year (YoY) to Rs 3.67 trillion as of September 2022.
Of this, exposure to the power sector was Rs 1.95 trillion and that to roads was Rs 95,614 crore.
Last month, private sector lender ICICI Bank had raised Rs 5,000 crore through infrastructure bonds for funding projects in segments like power and roads, etc.
The coupon — or the rate which the bank pays to investors — for ICICI Bank's bonds was set at 7.63 per cent.
The private bank's bonds were of seven-year maturity.
State-owned lender Bank of Baroda had also recently sold infrastructure bonds.
Over the past few months, banks have embarked on a slew of debt issuances in order to raise capital as deposit growth has continued to lag credit growth significantly.
This has exerted pressure on banks to mobilise funds in order to fund the loan growth.
The RBI data as on December 16 showed bank credit growth was at 17.4 per cent YoY. Deposit growth was at 9.4 per cent over the same period.