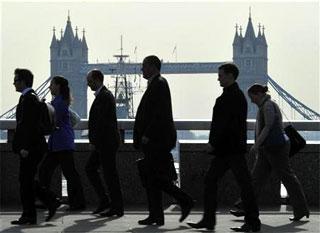 State Bank of India is determined to carry on retail banking operations in the UK despite a recent crackdown by the Bank of England on the operations of foreign-owned banks in the country.
SBI, which has been operating in the UK for 95 years, said it is prepared to set aside 100 million pounds in ring-fenced capital and restructure its operations if that is necessary to keep operating on the high streets.
Mrutyunjay Mahapatra, the UK head of the bank, told 'The Times' newspaper that the bank will keep serving retail customers in Britain as well as open new branches.
"Our intention is to continue to do business in the UK. We have been here for 95 years. We're too deep rooted here," he said.
The Prudential Regulation Authority (PRA) of the Bank of England had recently issued an ultimatum to the British operations of foreign-owned banks taking deposits of more than 100 million pounds to restructure with their own ring-fenced capital or end retail operations.
SBI, which has over 900 million pounds of deposits in Britain, is among those affected.
Bank of Baroda, which has 10 branches in Britain, and Bank of India, with seven, could also be hit.
A consultation launched in February by the PRA, responsible for supervising individual banks, concluded in September.
Under the new rules, banks from outside the European Economic Area (EEA) must offer only minimal retail services.
Analysts suggest Isbank of Turkey and Overseas Chinese Banking Corporation of Singapore are also likely to be affected.
They would either have to shut down their retail banking operations in Britain or convert from branch status to full UK subsidiary -— an expensive and cumbersome process.
The new rules mean it will be easier for wholesale foreign banks, which cater to other financial institutions and large corporations rather than retail customers, to open non-deposit taking branches which would not face size limits but are likely to make it very difficult for some retail bank branches to operate.