State Bank of India on Tuesday said it is witnessing early signs of revival in credit growth as mid-corporate have started seeking fresh funds.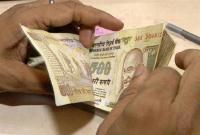 "There are early signs of credit uptake. Mid-size corporate are coming for fresh lending...," SBI managing director and group executive for national banking A Krishna Kumar told reporters on the sidelines of a banking event.

He, however, said it is too early to predict a full-fledged credit revival based on these early figures.

Referring to retail credit, which has not been badly impacted in the first half, Kumar said the number of applications has nearly doubled in the home and auto loan segments after the recent reduction in interest rates in these segments.

Credit growth has been flat in the second quarter at 0.1 per cent to 16.4 per cent, according to RBI data for the period.

Kumar, however, added that there is less space for further
reduction in interest rates in these segments as the spreads are already lowered in the retail segments.
"We have already reduced our interest rates on home and auto loans, which are just above our base rate. So, there is less space for further reduction in interest rates in these segments," he said.
Talking about revision in credit growth target, Kumar said, "as of now, we are not revising credit growth target. We expect 18-20 per cent growth this fiscal in retail segment." He further added that deposit growth is likely to be around 25 per cent in the retail segment.
He, however, pointed that the pick-up in the retail segment may not compensate the slow growth in corporate sector.
"I am not sure that whether growth in retail segment will be able to offset the sluggish demand in the corporate sector," Kumar said adding that the bank is hopeful of maintaining its margin in the second quarter as it sees asset quality improving in the second quarter.