Say their aggregate borrowings were "well within the norms"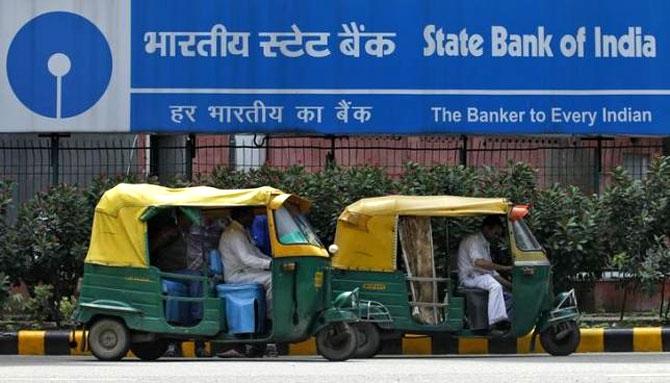 Amid a continuing debate on soaring bad loans of corporates, an SBI study on Monday sought to downplay the concerns over high debt levels of large business houses, including Adani Group, saying their aggregate borrowings were "well within the norms".
According to a report by the SBI's Economic Research Department, the aggregate debt to aggregate net worth of top 10 companies under study is "below 2x" which is well within the norms.
Global financial services major Credit Suisse recently came out with a report titled "House of Debt", which had focused on over-leveraged Indian companies.
The State Bank of India report termed the Credit Suisse report as "misleading" and said "what is more important at the end of day is the networth, cash in hand, yearly accretion to networth, investments, market value of assets and unbundling of value of some of its subsidiaries thus overall defining its repayment capacity".
"Our estimates show that on an aggregate basis such top ten companies ratio stands at 1.93x and 1.88x respectively which is well within respected level of 2x," it added.
According to SBI, based on about 200 corporate results announced for FY16, about 60 corporates reported decline in debt levels in FY2015-16 over FY2014-15. The aggregate amount of reduction in debt levels is more than Rs 6,862 crore (Rs 68.62 billion).
"Clearly, things are now actually looking better contrary to popular perception. Cement, fertiliser, trading, finance and transport are some of the sectors that are showing deleveraging," the SBI report said.
Interestingly, as many as 701 accounts with bad loans exceeding Rs 100 crore (Rs 1 billion) owed public sector banks (PSBs) Rs 1.63 lakh crore at the end of December, with State Bank of India accounting for the biggest chunk.
SBI had 85 such accounts with aggregate non-performing assets (NPAs) of Rs 23,726 crore (Rs 237.26 billion), followed by Bank of India with 93 accounts with cumulative NPAs of Rs 21,398 crore (Rs 213.98 billion), Minister of State for Finance Jayant Sinha had informed the Rajya Sabha last month.
Beleaguered businessman Vijay Mallya-promoted Kingfisher Airlines, which stopped flying more than three years ago, owe over Rs 9,000 crore (Rs 90 billion) to a consortium of 17 banks led by SBI.
Photograph: Anindito Mukherjee/Reuters