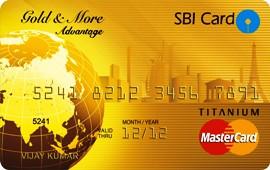 SBI Card on Tuesday launched online application service and aims to acquire about 3,000 customers through this initiative in next four months.

"Click2Card is another innovative service offering and is in line with our digital roadmap.

"This new platform will offer significant customer benefits, the primary being convenience," SBI Cards & Payment Services CEO Kadambi Narahari said in New Delhi.

The company, which is the country's second largest credit card issuer and promoted by State Bank of India and GE Capital, aims to acquire 3,000 customers via online mode by December this year.

The company, which has issued about 23 lakh (2.3 million) cards aim to open 25,000 accounts next year through online mode, he said.

Last year, the company opened 400,000 accounts through all distribution channels, he said, adding, SBI Card intends to add 560,000
cards in the current fiscal.
Targeted at the Internet-savvy customers across India, who are increasingly transacting on the Internet, Narahari said, Click2Card allows customers to enter their details on a specially designed secure web interface.
The customer's application for a credit card is approved, declined or referred on the basis of the credit history with the credit bureau and the SBI Card risk and policy norms, he said.
The customer has a real-time experience, and is updated on the status of his or her request instantly, he said, adding that for all approved or referred applications, the system sends back a soft approval (approval in principle) and the assigned credit limit.
Subsequently, the customer is contacted by SBI Cards representatives to complete the documentation requirement.
The documents and the information provided on the online platform need to match with those provided to the representative.