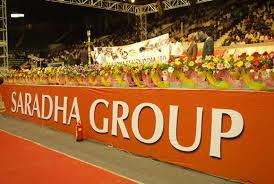 Central Bureau of Investigation on Thursday carried out search operations at 30 locations, including house of a sitting Biju Janata Dal member of Parliament and two other politicians from Odisha in connection with its probe into multi-crore chit fund scam related to Saradha and other companies.

In coordinated operations, agency teams searched 20 locations in Odisha in which residence of BJD MP from Mayurbhanj Ram Chandra Hansdah, former BJD MLA Subarna Naik and ex-Bharatiya Janata Party member of Legislative Assembly Hitesh Kumar Bagartti were searched.

The sources said Hansdah, Naik and Bagartti are founder members and Directors of Nava Diganta Capital Services Limited against which CBI has recently registered a case for alleged swindling of people's money running into crores.

CBI sources said agency has recovered Rs 28 lakh (Rs 2.8 million) cash from the residence of Hansdah for which the agency will seek his explanation. Searches at the residence of another Director Sanyasi Pradhan has also led to recovery of fixed deposit receipts of Rs 22 lakh (Rs 2.2 million) and cash of about Rs 500,000. The case against the Nava Diganta Capital Services Limited is a part of probe into chit fund scam also known as Saradha scam.

CBI has registered three FIRs in West Bengal against Saradha group and 44 FIRs in Odisha against chit fund companies allegedly operating on the lines of Saradha.

CBI sources searches have also taken place at 10 locations in West Bengal including residential
premises of five arrested accused in the Saradha case and offices of Saradha Realty and Saradha Travels.
Meanwhile, highly-placed sources said CBI is in the process of receiving all the documents related to the scam from West Bengal and Odisha Police.
They said CBI Director Ranjit Sinha met West Bengal DGP GMP Reddy where he was assured of all help related to probe in the scam.
A case of cheating has been registered by CBI against Bhubaneshwar-based Nabadiganta Capital Service Limited which is one the the 44 companies mentioned in the Supreme Court order directing the agency to probe the scam, CBI sources said.
Five of its directors, including Anjan Kumar Baliyarsingh, Kartikeya Parida, Pradeep Kumar Pattnaik, Bijay Baral and Hemant Sahu have also been named in the FIR against the company, the sources said.
On May 9, Supreme Court had directed CBI to probe the multi-crore chit fund scam in West Bengal, Odisha and Assam in which various companies, including Saradha, were allegedly involved.
The agency has registered three first information reports in West Bengal whereas over 40 FIRs have been registered in Odisha.
The court had passed the order on PILs seeking a stop to the entire chit funds business in the country and also a restraint on further collection of funds from investors as an immediate remedial step.
The petitioners had said they have no faith in the police authorities. They had alleged that the proceedings initiated by state governments appeared to be 'biased and prejudiced' and sought a CBI probe into the multi-crore scams.