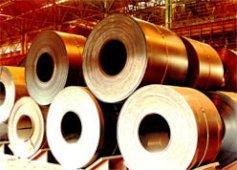 Steel Authority of India said on Thursday it will invest Rs. 5,000 crore (Rs. 50 billion) to develop the mines in Chiria and start mechanised mining in the next three years to feed its plants in Bokaro, Burnpur, Durgapur and Rourkela.
"Mechanised mining is expected to become operational in Chiria in around three years' time. The estimated cost for the development of the Chiria mines is about Rs. 5,000 crore," said SAIL in a statement.
Tagging along 13 conditions, Environment minister Jairam Ramesh had only on Wednesday gave the forest clearance to SAIL for mining iron ore from Chiria reserves overturning Forest Advisory Committee's recommendations.
SAIL had sought permission for diversion of 595 hectares of land, which is 25 per cent of the total Chiria mine area.
The permission was sought for a period of 20 years.
With the potential of producing 30-35 million tonnes per annum iron ore for the next 50 years; Ajitaburu, Budhaburu and Sukri-Latur leases in the Chiria iron ore mine are crucial for the maharatna firm, particularly for its integrated steel plants in Bokaro, Burnpur, Durgapur and Rourkela.
The existing mines of the state-owned steel major in the eastern part of the country have almost depleted and thus the Chiria mines would be the sole source of the raw material for these plants.
"Development of Chiria mines, the only compact deposit which can sustain large, mechanised mines of 30-50 million tonnes per annum (Mtpa) capacity, is vital for the existing and future expansion plans of SAIL," said the steel major.
It added that over the next 50 years, around 40 per cent of the company's iron ore requirement would be met from Chiria mines.
The environment ministry's clearance has apparently come as a much-needed relief for the company.
SAIL on its part has reinforced its commitment, saying that it would leave no stone unturned to ensure mining in Chiria left no marks on the environment.
"In order to ensure environmental protection, SAIL has decided to carry out only mining and crushing activities in the mines. The iron ore will then be taken out of the forest area through a conveyor system.
"Installation of the most modern type of conveyor system, with very low-level of noise and without the need for a service road for maintenance activities, has been planned. Such a system will ensure that impact of mining on flora and fauna in the area is zero," said SAIL.
In addition, SAIL would make a substantial contribution over next five years to a wildlife and biodiversity programme in the Saranda forest area, besides earmarking at least two per cent of net profit for CSR activities every year.
SAIL has already initiated actions for the development of mechanised mines in Chiria, initially with a capacity of seven million tonnes per annum and appointed Australia's Hatch Associates for preparing a detailed project report.