Over three-and-a-half years after receiving draft papers for the proposed IPO of Sahara Prime City Ltd, Sebi has formally closed this file as the company failed to submit clarifications sought by the market regulator.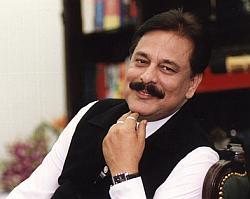 Sebi closed file on the Rs 3,450-crore (Rs 34.5 billion) IPO proposal last week without any go-ahead for public issue, after various clarifications sought from merchant bankers for the share sale remained pending for months together.

Sebi had received the draft prospectus for the Initial Public Offer (IPO) on September 30, 2009 through merchant banker, Enam Securities Private Limited.

In its weekly update on status of IPO proposals, SEBI on Monday said "File (has been) closed" on SaharaPrimeCity offer. Till last week's status update, Sebi was "awaiting clarifications".

It was after the receipt of the Draft Red Herring Prospectus (DRHP) for SaharaPrimeCity's IPO that Sebi started receiving numerous complaints against Sahara group and the subsequent investigations led to the high-profile order from the regulator against two Sahara firms.

The 34-page interim order against Sahara group, passed on November 24, 2010 by Sebi's then whole-time member K M Abraham, began with a reference to SaharaPrimeCity's DRHP for the proposed IPO and later listed out complaints with respect to disclosures made in the IPO document.

Sahara Prime City, a real estate entity of Subrata Roy-led Sahara group, had sought to raise up to Rs 3,450 crore through the IPO, including a green shoe option of Rs 450 crore (Rs 4.5 billion), to raise funds for its various housing projects across the country.

Following receipt of complaints regarding this IPO, Sebi had sought clarifications from Enam Securities in April 2010, regarding the OFCDs (Optionally Fully Convertible Debentures) issued by Sahara India Real Estate Corp Ltd (SIRECL) and Sahara Housing Investment Corp Ltd (SHICL).

Later in May, Sebi sought these clarifications directly from the two Sahara firms, but was not satisfied with the replies submitted to its multiple queries.

Not satisfied with the replies, Sebi began its formal probe into the OFCD issue in August 2010 and passed its interim order in November that year.

These OFCDs are at the centre of the high-profile case between Sebi and Sahara group, which later reached the Supreme Court and the two companies were asked by the apex court on August 31, 2012 to refund over Rs 24,000 crore (Rs 240 billion)
raised through issuance of these bonds to more than three crore investors.
Accusing Sahara of not complying with the court orders, Sebi has already ordered attachment of properties of the two companies and their top officials including group chief Subrata Roy and has also sought directions for his arrest.
Sahara group, however, claims that it has already repaid a bulk of the investors and its total outstanding liability is much less than Rs 5,120 crore (Rs 51.2 billion) already submitted to Sebi towards the refund.
Senior Advocate Arvind Dattar, appearing for SEBI, however, contended that Roy was very much part of the order passed by the apex court which had also indicted Sahara India in its order on August 31, 2012.
He submitted that Sahara group and its two companies - Sahara India Real Estate Corporation (SIREC) and Sahara Housing Investment Corporation (SHIC) - have not followed the provision of Companies Act and details of investors given by them is vague.
The bench then said SEBI was open to deposit money of untraced investors of Sahara with Centre and that its August 31 order was clear that it was not for the market regulator to verify the addresses of untraced investors.
"If they (Sahara) don't give the documents relating to investors then you (SEBI) can keep the money which will go to the government. They will have to give you the genuine information. You don't have to search for documents," the bench told SEBI's counsel.
SEBI urged the court to allow it to "take measures for arrest and detention in civil prison of Subrata Roy, Ashok Roy Choudhary and Ravi Shankar Dubey after giving reasonable opportunity of hearing."
SEBI also sought direction that their passports be deposited with the Supreme Court.
Sahara group and SEBI are locked in legal dispute over the refunding of 24,000 crore by its two companies - SIREC and SHIC - to over three crore investors.
Earlier, the Supreme Court had dismissed its plea for more time to refund the amount.
SIREC and SHIC along Roy are facing contempt proceedings in the apex court, which had on February 6 allowed SEBI to freeze accounts and seize properties of its two companies for defying court orders by not refunding the money to investors.