This time food regulators found excess presence of ash content in Maggi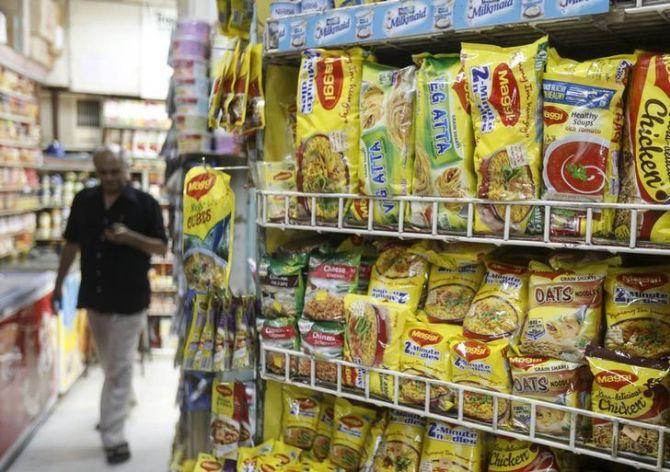 On Wednesday, instant noodle brand Maggi was in the spotlight for failing laboratory tests conducted in Shahjahanpur, Uttar Pradesh.
The current run-in coming after the lead-in-noodle issue that surfaced in May 2015 and was finally settled in 2016.
This time food regulators found excess presence of ash content in Maggi, manufactured and marketed by Nestlé India, points to the difficult relationship shared by the company and the regulator.
Nestlé, however, is not the only company to come under regulatory scanner in the past few months.
Baba Ramdev's Patanjali Ayurved was twice in the news this year for food safety violations pertaining to its atta noodles and amla juice, respectively.
Earlier in the year, the Maharashtra Food and Drug Administration (FDA) asked Hardcastle Restaurants, which runs McDonald's outlets in west and south India, to serve soft-drinks with warning labels.
Nestlé India in a conversation with Business Standard said it was yet to receive a copy of the UP FDA notice and that the lab report may have been formed based on quality standards that are now obsolete.
"We wish to reassure our consumers that Maggi noodles are 100 per cent safe for consumption.
"We strongly reiterate that at no stage of manufacturing process, ash is added to the noodles. It is fully compliant with the standards set by FSSAI," a company spokesperson said.
Pawan Kumar Agarwal, chief executive officer, Food Safety & Standards Authority of India (FSSAI), said that he was yet to hear from the two.
"We are monitoring the situation closely. We have not heard from the company (Nestlé) or the state body (UP FDA) yet.
"Having said that, we have revised the standards for noodles, and ash content, excluding acid insoluble ash, is no longer an issue. Yes, when it comes to acid insoluble ash, there is a limit prescribed by FSSAI and it is to be seen whether this limit has been breached based on the new standards (for noodles)."
Analysis of ash content in food, for the uninitiated, involves the burning away of organic content, leaving inorganic minerals. While natural food has less than 5 per cent ash content, processed food can have up to 10 per cent and above, increasing public health concerns, experts said.
FSSAI had doubled the limit of ash content in packaged food to 2 per cent last year, following extensive deliberation and discussion with food majors. But clearly, this is hardly enough.
Chandra Bushan, deputy director general, Centre for Science & Environment (CSE), says he is not surprised food companies and regulators (centre or state) find themselves at opposite ends of the spectrum when it comes to food regulation.
"Food safety much like the environment is a sensitive issue, since it concerns public health. And if firms are being pulled up, the regulator is doing its job," he said.
CSE, an activity body, has raised concerns pertaining to public health through on-going reports, the latest being a study of the use of antibiotics in chicken, served by fast-food majors.
The study said that while these companies had committed to eliminate antibiotic misuse in chicken overseas, no such steps had been taken in India. FSSAI is studying the matter.
At a recent parliamentary panel discussion, FSSAI had revealed that it had penalised nearly 1,600 individuals and firms in the past one year for using toxic chemicals in food and that it had collected Rs 15 crore in penalty charges against firms found violating food safety norms.
Photograph: Shailesh Andrade/Reuters