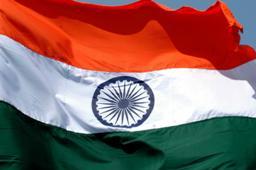 With the rupee showing a freefall and hitting a 28-month low against the dollar, India Inc has yet another headache.

While the obvious gainers are export-led sectors like information technology and the biggest losers are oil marketing companies, most companies are putting up a brave face.

However, they expect the splinters of the currency turmoil to hit them at a later stage.

Business Standard spoke to a number of finance chiefs.

Though most put up a brave front, very few wanted to talk on record, claiming it was premature to draw a conclusion.

R Shankar Raman, chief financial officer, L&T, said. "This is a time of unprecedented fluctuations. So, it's wise to mitigate your financial risks, rather than use currency risks as an opportunity.

L&T has a billion dollars of foreign currency debt.

So, we try to carefully hedge ourselves, swapping some of it into the rupee or buying forward.

But the splinters would catch us. Fortunately, most of our operations are in India. So, our business model allows us to remain relatively insulated."

Most are betting on the fact that this is temporary.

"While Reserve Bank of India is continuously buying dollars, there is no corresponding supply coming in, from foreign direct investment, external commercial borrowings or foreign institutional inflows.

For exporters, the incentive to forward-sell dollars has gone down significantly. But this is not a long-term scenario.

The US economy is not that strong to prop up the dollar like this. As a corporate, I don't think we would take any steps on our foreign currency exposures at this volatile juncture, as the rupee has already depreciated," said Prabal Banerjee, CFO, Adani Power.

Many companies have foreign currency loans on their books, either as working capital for foreign operations, or acquisition-related debt.

But CFOs at most large business groups feel despite a depreciating rupee, keeping the benign interest rates in developed markets like the US in mind, it would be better to hold on to foreign
currency debt.
"You get 0-2 per cent interest on dollar debt, compared with 12-14 per cent on rupee debt. The rupee has only depreciated 10 per cent.
"But in this volatile environment, I don't know for how long the advantage would sustain," said an executive director of a leading private sector airline.
Sectorally, a falling rupee is bad news for importers and oil marketing companies, which import their main raw material, crude oil.
For nationalised oil marketing companies, the under-recovery in price-controlled products like diesel, kerosene (public distribution system) and domestic liquefied petroleum gas would go up further.
With every fall in the rupee, the under-recovery goes up by Rs 9,500 crore per year on these controlled products.
Large metal companies like Tata Steel, Hindalco and Vedanta have foreign currency debt on their books. However, as Sunirmal Talukdar, CFO, Hindalco, points out, "A depreciating rupee is beneficial for us, as the domestic price of aluminum or copper rises.
"Hindalco has repaid a billion dollars of its foreign currency loans taken for the Novelis acquisition.
"The only foreign currency exposure we have is about Rs 3,000 crore (Rs 30 billion) of buyers' credit for the import of copper concentrates. But the exports offer a natural hedge for us."
Tata Motors, like Tata Steel, also has foreign currency exposure.
But analysts don't see much of an impact for the company, as 60 per cent of revenues for Jaguar Land Rover are dollar-denominated and are converted to pounds.
The dollar-pound movement is likely to hit the company more.
The biggest gainers are information technology companies.
A weak rupee means a positive impact of at least three per cent on revenues from India for the top four Indian information technology firms.
Every one per cent change in the rupee-dollar exchange rate has a 40-basis point impact on the margins, and an impact of at least two-3.5 per cent on the net profits of these firms.
Rostow Ravanan, CFO, MindTree, believes the real benefit of the depreciating rupee would only be seen if it remains at this level in the third quarter.