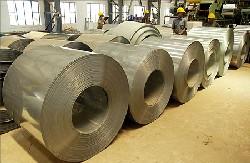 Following intense pressure from banks to repay loans, the Ruia-owned Essar Steel has appointed ICICI Securities and SBI Capital Markets as advisers to help it identify and induct strategic or financial investors for the company.
If the group sells a stake in the steel company, this will be the second big disinvestment after it earlier agreed to sell a 49 per cent stake in Essar Oil to Russian oil giant Rosneft for $2.8 billion in an all-cash deal.
"This decision is in addition to previously announced plans to monetise certain non-core assets to raise equity and infuse additional funds for ramping up operations to full capacity," the company said in a statement on Saturday.
Essar Steel had earlier planned to sell assets worth Rs 11,200 crore by March next year to repay banks.
This is apart from the promoters bringing in another Rs 1,500 crore into the company to repay lenders. Essar Steel's debt was downgraded by rating agencies in October and this has worried its bankers.
The company said its financials improved in 2014-15 with a net profit of Rs 458 crore on sales of Rs 14,692 crore due to the promoters' equity contribution and Ebitda (earnings before interest, tax, depreciation and amortisation) of Rs 16,918 crore in the last three years. Ruias to sell Essar Steel stake to strategic partners.
The company delisted in 2007, and since then, its debt ballooned from Rs 18,401 crore in March 2010 to Rs 34,928 crore in March this year. From peak sales of Rs 17,984 crore in March 2012 and a loss of Rs 2,087 crore in the same year, sales fell to Rs 13,708 crore in 2013-14. But the company turned the corner this financial year on the back of increased equity infusion by the promoters.
The company said in its statement that the global steel industry was facing major headwinds because of falling steel prices and increased exports from China.
The effects of these are already being seen in North America and Europe. Major steel companies across the world are taking steps to cut costs and raise money.
"India is no different and it is important that measures are taken now to maintain the long-term health of the steel industry," the company said.
"It is in this context that Essar Steel has taken a proactive decision to induct strategic/financial investors into the company," it said. A top executive with a public sector bank said like other steel companies, Essar Steel had been hit by the slowdown in demand and falling prices, which were reflecting in the financial profile of the company. Iron and steel companies had the largest share in cases of banks' corporate debt restructuring, he said.
The group's holding company, Essar Steel, has also received a notice from Standard Chartered Bank to repay its loans worth $2.5 billion as part of the British bank's plans to reduce its exposure to emerging markets.
A group official said the proceeds of the sale of the stake in Essar Oil would be used to repay Standard Chartered Bank.
The going has been tough for Essar Steel in the last three years.
It has been facing the brunt of falling steel prices, lack of gas supply from the Krishna-Godavari basin and the impact of an explosion at its Kirandul-Vizag slurry pipeline by Naxalites in October 2011.
The lack of gas supply brought down the capacity of the company's Hazira plant to just 40 per cent and caused a Rs 4,500 crore hole in Essar Steel's finances. Besides, delays in receiving environmental clearance for the company's second slurry pipeline in Odisha resulted in non-availability of pellets for the ramp-up of the Hazira steel plant and had an impact of another Rs 2,500 crore on the company.
As of now, the company is still operating at half its capacity.
But Essar Steel is not alone. All Indian steel companies, including big names such as the Steel Authority of India, Tata Steel, JSPL and JSW Steel, have been going through a difficult phase due to cancellation of coal mines, falling steel prices and dumping of cheap Chinese steel until recently.
Essar Steel has an annual pellet making capacity of 20 million tonnes and steelmaking capability of 10 million in Hazira in Gujarat. The group says barring its steel company, the others are doing well financially.