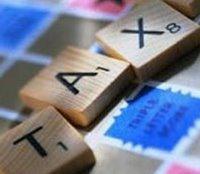 The Income Tax department has refunded as much as Rs 72,000 crore (Rs 720 billion) to tax payers across the country in 2009-10, Central Board of Direct Taxes chairman Sudhir Chandra said in Nagpur.

"The Income Tax department has improved its tax refund rate and Rs 72,000 crore have been refunded to tax payers in the fiscal year 2009-10 against Rs 57,000 ctore (Rs 570 billion) in the previous financial year," Chandra said addressing the passing out of 63rd batch of Indian Revenue Services in Nagpur on Monday at the National Academy of Direct Taxes.

Chandra said the tax collection has gone up rapidly and this fiscal which ended on March 31, 2011, the booty was to the tune of Rs 4.50 lakh crores (Rs 4.5 trillion) against a target of Rs 4.46 lakh crores (Rs 4.46 trillion) which was revised from Rs 4.30 lakh crores (Rs 4.3 trillion).

The
issue of delayed refunds was not a healthy trend and was tarnishing the department's image.
Hence, it has cleared 78,00,000 refund cases in the process, he claimed. Union Minister of State for Railways K H Munniappa's son Narsimha Raju was among the pass outs. Deepika Mohan was awarded the coveted Finance Minister's Gold Medal for best all round performance.
There were 123 officer-trainees from 23 different states. Uttar Pradesh topped the list with highest number of 26 trainees followed by Tamil Nadu (17), Bihar (14) and Maharashtra (8).