Anil Ambani Group firm Reliance Power has chalked out an ambitious plan to invest about Rs 80,000 crore (Rs 800 billion) in the next three years for creating 20,000 MW of thermal power generation capacity.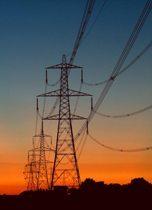 "Reliance Power will have operational capacity of 5,000 MW by 2012 and commission another 20,000 MW over the next three years (by 2015)," ADA Group Chairman Anil Ambani said, addressing the company's Annual General Meeting here.
The company currently operates two units (2x300 MW) of Rosa thermal power project (1,200 MW) at Shajanpur in Uttar Pradesh. The cost of generating one megawatt of electricity is about Rs 4 crore (Rs 40 million).
Reliance Power has already secured requisite land, water, fuel and environment clearances for the entire coal-based capacity.
Reliance Power has over 2 billion tonnes of domestic coal reserves that can support power generation to the tune of 20,000 MW capacity, Ambani said.
Three coal mines acquired by the company in Indonesia would support up to 10,000 MW electricity generation capacity. In totality, the captive coal reserves in India and Indonesia are sufficient to support 30,000 MW of coal capacity for 25 years.
Reliance Power CEO J P Chalasani said that the company's ultra mega power projects of 4,000 MW capacity each at Sasan (Madhya Pradesh) and Krishnapatnam (Andhra Pradesh) are on track.
In order to enhance its clean energy portfolio, Reliance Power would invest about Rs 30,000 crore (Rs 300 billion) for setting up hydro power projects in Arunachal Pradesh.
"Reliance Power will invest Rs 30,000 crore (Rs 300 billion) on its hydro projects in Arunachal Pradesh to accelerate development of North-East region," Chalasani said. Not only hydro, the company is also bullish on other renewable sources of power such as wind and solar.
"The renewable portfolio of the company will comprise 600 MW Solar and 400 MW wind projects," the company's CEO added.
Therefore, the company's power generation capacity from all sources of energy would touch 35,000 MW by 2017.