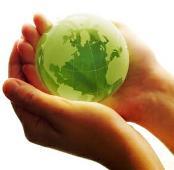 A crucial summit on global development kicks off here today with nearly 20 heads of state and government, including Prime Minister Manmohan Singh, in attendance in a fresh bid to rally the world behind a common environmental blueprint amid economic woes and discord.

As calls go out to world leaders to commit to reaching an accord that addresses the most pressing environment and social woes, Singh will pitch for the principle of common but differentiated responsibility during the meeting, 20 years after the first Earth Summit was held in this Brazilian city.

US President Barack Obama and leaders of Germany and Britain -- Angela Merkel and David Cameron -- are not attending the two-day Summit, officially called the United Nations Conference on Sustainable Development. Secretary of State Hillary Clinton is leading the US delegation.

India will be negotiating to make sure that the Rio principles are reaffirmed and all sustainable development will be viewed with the approach of equity and common but differentiated responsibility so that developing countries can have their share of development.

India is also expected to voice its opposition to the Green Economy norms as propagated by the European Union.

The proposed 'sustainable development goals,' is a loose tripod of economic, environmental and social objectives that proponents believe could help guide global development.

Indian officials feel that while European Union might be quite ambitious about the Green Economy, it has put undue focus on environmental dimensions ignoring socio-economic issues.

It is feared that EU's position will slow down the economic growth of India through environmental restrictions.

India is also apprehensive about the moves by the West on adopting sustainable development goals without any international financing, terming it as an attempt to blunt competition from developing countries.

India's position is that poverty eradication and social development should be the overarching goals -- green economy being one of the means to achieve them.

The UN has prepared a zero draft of the outcome document 'The future we want' for the event.

Around 50,000 visitors are expected to be here by the end of the three-day event.

Many of the world leaders arriving here will be focused on matters discussed at the just-concluded meeting of the Group of 20 developing and developed countries.

The biggest divergences lies in four areas.

They include action on climate change, protecting the oceans and achieving food security, and whether Sustainable Development Goals should replace the Millenium Development Goals when these objectives expire in 2015.

The concept of common but differentiated responsibility reflects what developing nations consider their right to catch up with the rich world and as such have more leeway on
emissions and other environmental concerns.
China, for instance, is now the world's largest emitter of greenhouse gases but it is still far behind developed nations in per-capita prosperity.
Chinese Premier Wen Jiabao is attending the Summit.
The UN conference marks the 20th anniversary of the Earth Summit -- a landmark 1992 gathering that opened the debate on the future of the planet and its resources.
Developing countries feel it is extremely difficult for them to develop a green economy and that the international community should provide favourable terms for them to address major environmental concerns.
Green economy has been a striking point in the run-up to the Rio+ 20 Summit. The EU and Canada regard a green economy as an opportunity for a new industrial revolution to drive the global economy and create more jobs.
The EU and Canada have pushed aggressively towards that issue in preparatory committee meetings.
China has kept in line with the consensus of Group of 77, which insists that a green economy must be discussed within the context of eradicating poverty.
Developing countries are concerned that a draft document may be mishandled to outline terms of trade protection as well as create conditions for developing countries to receive aid.
© Copyright 2021 PTI. All rights reserved. Republication or redistribution of PTI content, including by framing or similar means, is expressly prohibited without the prior written consent.