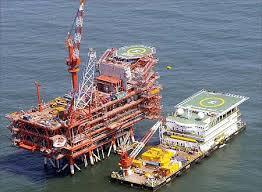 Reliance Industries is looking to sell its 49.9 per cent stake in a US joint venture that owns a 460 miles pipeline network for transportation of shale oil and gas.
RIL, as well as its partner Pioneer Natural Resources Co, are seeking a buyer for their stakes in Eagle Ford Midstream venture as they focus on shale oil production.
"Pioneer Natural Resources today announced that the company is pursuing the divestment of its 50.1 per cent share of the Eagle Ford Shale Midstream business.
"Reliance Holding USA, Inc owns the remaining 49.9 per cent of the EFS Midstream business and also plans to pursue the divestment of its share in a joint process with Pioneer," the Dallas-based independent oil and gas producer said in a statement.
RIL, through its subsidiary Reliance Holding USA Inc. had acquired 49.9 per cent stake in EFS Midstream LLC in June 2010. Current investments in EFS Midstream LLC is $208 million.
The Midstream system consists of 10 gathering plants and about 460 miles of pipelines. The system gathers and separates produced condensate from produced gas. It also stabilises the condensate, where necessary, and treats the gas.
It is projected to generate $100 million in cash flow next year. Pioneer is the operator of the business.
The sale 'would allow us to strategically redeploy capital to our core, oil-rich Spraberry/Wolfcamp assets in the Permian Basin of West Texas,' Pioneer Chairman and Chief Executive Officer Scott Sheffield said.
Pioneer, however, said it has no plans to sell its stake in the Eagle Ford shale oil and gas producing assets.
The US firm holds 46 per cent stake in the upstream venture where RIL has 45 per cent and Newpek LLC the remaining 9 per cent.
It is being speculated that RIL may be looking at selling this stake as well. RIL, which bought 45 per cent interest in Pioneer Natural Resources Co's Eagle Ford shale formation of south Texas for $1.3 billion, is working with Citigroup Inc and Bank of America Merrill Lynch to find a buyer.
When the news of this stake sale came last month, its spokesperson had said, "Reliance constantly strives to identify means to create additional value for its shareholders" but declined to comment on the specific sale.
RIL, in a July presentation to investors, had stated that it has invested a total of $3.91 billion in Pioneer joint venture since inception. 472 wells have been drilled to date with average production rate of 676 million standard cubic feet per day.
The Eagle Ford assets, spread over 230,000 acres, have become more attractive after the US Commerce Department, in June, gave Pioneer permission to export a type of ultralight oil known as condensate produced from the region.
Besides Eagle Ford, RIL has two more shale ventures in the US -- 40 per cent stake in Chevron's Marcellus shale acreage and a 60 per cent interest in Carrizo Oil and Gas Inc's Marcellus shale acreage in Central and Northeast Pennsylvania.