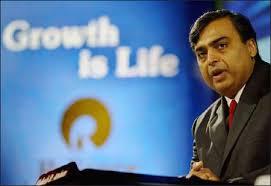 After agreeing to temporarily sell gas to urea plants on old terms, Reliance Industries has told its sole customers the new formula, which almost doubles the price of the fuel, will apply from April 1.

Last week, RIL and urea companies failed to settle the key terms of gas supply from April 1 upon expiry of the five-year contracts that priced gas from the eastern offshore KG-D6 fields at $4.205 per million British thermal units.

While RIL agreed to continue supplies in the interim, the dispute pertained to the rate at which consumers should provide payment guarantees -- the expired price or $8.34, which would have been applicable from April 1 had the Election Commission not postponed implementation of the Rangarajan Committee formula till completion of the general elections.

RIL on Tuesday wrote to the fertiliser firms, saying the gas price of $4.205 per mmBtu was valid only till March 31.

"By a notification dated January 10, 2014, published on the Gazette of India on January 17, 2014, the Government of India has notified the (new) gas price formula.

"Clearly, with effect from April 1, 2014, a revised price is applicable to all gas supplied by us and accepted by you," it wrote.

Stating that the terms and conditions under which gas is sold was a matter of bilateral discussion, it said fertiliser companies will have to provide security for payment for the differential between the previous and new rates.

The 16 fertiliser firms, which buy some 13 million standard cubic meters a day of KG-D6 gas, had in 2009 provided financial securities to guarantee payment at $4.205 per mmBtu.

Now, RIL wants them to provide additional letters of credits (LCs) for another $4.1 per mmBtu.

"These (terms and conditions) include your providing us the security for payment for the differential between the previous price which has come to an end on March 31, 2014, and the price applicable effective April 1, 2014," RIL wrote.

The government had fixed $4.205 per mmBtu as the sale price for KG-D6 gas for the first five years.

KG-D6 started output in April 2009 and the price expired on March 31.

The new price formulation was approved by the Cabinet in December and notified on January 10 but the specific rate based on the formula was not notified before elections were announced.

The oil ministry approached the Election Commission for approval to announce the price but the poll watchdog asked the government to hold the rate till mid-May.

RIL in the April 8 letter also contested the 'agreement' on the terms of supplies in the interim, saying the marathon discussions held on March 31 were 'inconclusive'.
Image: RIL chairman Mukesh Ambani