Refining and petrochemicals contribute around 90 per cent to RIL's overall revenue and profit.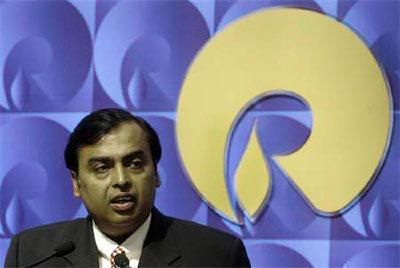 Reliance Industries on Monday reported a 3.6 per cent rise in its third quarter net profit after a dip in refinery margins was offset by robust petrochemical earnings.
Consolidated net profit of ₹7,506 crore, or ₹25.4 a share, in October-December, was 3.6 per cent higher than ₹7,245 crore, or ₹24.5 per share, in the same period a year back, the company said in a statement.
RIL, the owner of world's largest refining complex, earned $10.8 on turning every barrel of crude oil into fuel as compared to a gross refining margin (GRM) of USD 11.5 in third quarter of 2015-16 fiscal.
Turnover was up 16.1 per cent at ₹84,189 crore.
Standalone profit for the December quarter was up 10 per cent at ₹8,022 crore.
RIL's refining operations, with a 1.2 million barrels per day crude oil refinery in Gujarat, reported a 4.3 per cent fall in profitability in Q3 to ₹6,194 crore.
However, the petrochemicals business saw a 25.5 per cent jump in profit to ₹3,301 crore, RIL said in the statement.
Refining and petrochemicals contribute around 90 per cent to overall revenue and profit.
The company, which launched its fourth-generation (4G) telecoms network Reliance Jio in September last year, offering free voice and data service until March 31, 2017, said subscriber base has risen to 72.4 million.
RIL has so far invested close to $20 billion in the venture.
RIL chairman and managing director Mukesh D Ambani said: "Our robust integrated platform, sound operational processes and business portfolio aligned to the needs of emerging India enabled us to deliver another record performance in challenging market conditions.
"The refining business has delivered eight consecutive quarters of double-digit GRMs, benefiting from the global demand for transportation fuels and improved product cracks."
He said RIL has commissioned the first phase of paraxylene plant during the quarter, further deepening the linkage between refining and petrochemicals operations.
"Our growth strategy focuses on creating sustainable returns for our shareholders through value-enhancing, high-return projects. We are executing well on our projects under construction and remain confident on delivering on our growth plans.
"I am also delighted by our country's eagerness to adopt to a digital life as witnessed by the record breaking launch of Jio. Its comprehensive ecosystem has enabled millions of Indians to lead a richer life through its offerings," he said.