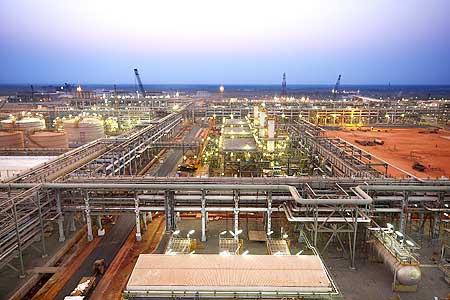 Reliance Industries on Tuesday reported its highest-ever quarterly net profit of Rs 7,290 crore (Rs 72.9 billion) for the three months ended December on refinery margins spiking to seven-year high.
Net profit of Rs 7,290 crore, or Rs 24.8 per share, in October-December was 38.7 per cent higher than Rs 5,256 crore (Rs 52.56 billion), or Rs 17.8 a share, in the same period a year ago, the company said.
Sales, however, fell 24 per cent to Rs 73,341 crore (Rs 733.41 billion) on benchmark crude oil prices declining 42.7 per cent year-on-year.
The operator of the world's biggest oil-refinery complex earned $11.5 on turning every barrel of crude oil into fuel during the third quarter of the current fiscal as compared to a gross refining margin of $7.3 per barrel in the year-ago period. The GRMs in December quarter were at seven-year high and the company's Jamnagar refineries in Gujarat earn $2.5 per barrel more than Singapore average.
Also the refineries had a record throughput, turning 18 million tons of crude oil into fuel. Mukesh D Ambani, Chairman and Managing Director, RIL, said: "Our portfolio of world-class refining and petrochemical assets are paying-off handsomely. Refining business delivered yet another record performance on the back of seven-year high refining margins and highest ever crude throughput."
The petrochemical business, he said, also delivered amongst its best quarterly performance, driven by robust polymer margins.
"The benefits of low crude oil and energy prices for our downstream businesses clearly outweigh the impact of these factors on our upstream segment, reflecting in the record earnings for the quarter," he said.
Pre-tax profit from refining business almost doubled to Rs 6,491 crore (Rs 64.91 billion) in October-December, the same from petrochemical business soared 28 per cent to Rs 2,639 crore (Rs 26.39 billion).
The company said its telecom arm Reliance Jio 'is rolling out a state-of-the-art pan India digital services business' but stopped sort of saying when the commercial launch will happen.
"In the biggest ever launch, Jio services have been offered to over 100,000 group employees and their families enabling them to experience the world-class digital services and applications, and help cocreating the best experience for all our customers," Ambani said.