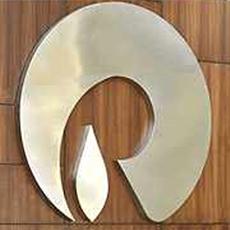 Reliance Industries has demanded tripling of its KG-D6 gas price from April 1, 2014 after the current below-market rate of $4.205 per mmBtu expires.

RIL on June 15 wrote to Oil Ministry proposing to price natural gas it produces from the Krishna Godavari basin block in Bay of Bengal at a rate equivalent to price India pays for importing liquefied natural gas, official sources said.

The government had in 2007 fixed a price of $4.205 per million British thermal unit (mmBtu) for gas from KG-D6 block for first five years of production. KG-D6 fields began production on April 1, 2009 and the current price expires on March 31, 2014.

From April 1, 2014, RIL wants the gas to be price at import parity as is done in case of crude oil.

Domestic oil producers like state-owned Oil and Natural Gas Corporation get import parity or a rate equivalent to international oil price, for the crude oil they produce from domestic fields.

The principle of import parity has been applied because the nation is over 70 per cent dependant on imports to meet its oil needs.

RIL reasoned that in 2014, domestic gas production would account for roughly 30 per cent of the total demand and so should be priced at a similar principal as crude oil.

Sources said the firm has submitted the pricing formula or basis a good 21 months before the new rates come into effect, so that the government has ample time to approve it.

RIL wants to price KG-D6 gas at 12.67 per cent of JCC, or Japan Customs-Cleared Crude, plus $0.26 per mmBtu.
At $100 per barrel oil price, gas will cost $12.93 per mmBtu.
This formula is different from the one that was approved in 2007.
According to this formula, KG-D6 gas price was capped at crude oil price of $60 per barrel, translating into a sale price of $4.205 per mmBtu.
KG-D6 gas at $60 a barrel oil price, according to the new formula, would be priced at $7.862 per mmBtu.
Sources said the formula proposed a true arms length market price as it is the same that the government has approved for import of LNG.
The formula proposed by RIL is the same at which Petronet LNG Ltd, the nation's largest liquefied natural gas importer, buys 7.5 million tonne per annum of LNG from RasGas of Qatar.
RasGas charges 12.67 per cent of JCC and Petronet pays a further $0.26 per mmBtu for shipping the gas in its liquid form from Qatar.
KG-D6 output has almost halved to about 31.5 million standard cubic meters per day in the last two years due to unexpected drop in reservoir pressure and increased water and sand ingress in wells.
RIL believes fields outside currently producing ones can contribute 30-35 mmscmd to the output.