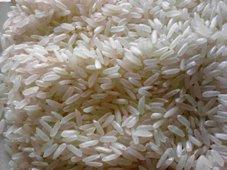 The fall in rice production in the current crop year in India against rising domestic demand is expected to affect exports of the key staple in 2013, United Nation's body FAO has said.

"By contrast, the 2012 production shortfall and rising domestic needs may depress India's exports next year," Food and Agriculture Organisation said in its latest Rice Market Monitor report.

The global body on the farm sector has pegged India's rice production to be lower at 100 million tonnes in the 2012-13 crop year (July-June) from record high of 104.32 million tonnes in 2011-12 crop year.

FAO said the spurt in exports from India has helped it displace Thailand as the world's largest rice exporter with shipments expected to touch 9 million tonnes in 2012.

Thailand is pegged to ship 6.5
million tonnes of the grain this year.
Thailand had exported 10.7 million tonnes of rice in last year, while India's outbound shipments stood at 4.8 million tonnes in 2011, it added.
"As for exports in 2012, the most outstanding development is the emergence of India as the top rice supplier, after decades of Thailand's hegemony," it said.
Earlier, the United States Department of Agriculture had also put India as the world's largest rice exporter for 2012 beating Thailand.
Global rice trade is anticipated to grow by 2.5 per cent in 2012 calendar year to a new high of 37.3 million tonnes, FAO said.
"Early prospects for 2013 are also positive, with trade forecast even higher, at 37.5 million tonnes," it added.