IDFC and Bandhan, which have made the cut, will need to have a core team of 10-12 C-suite officials to head various operations.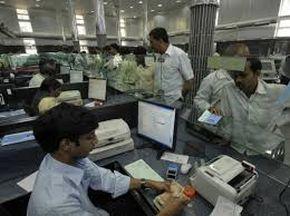 IDFC will need to have 5,000-10,000 people in the next two years and 25,000-30,000 in the next five years.
"Doling out of banking licences will lead to a churn in the industry. Companies that had applied for licences have already identified talent internally, as well as externally.
Salaries have also been discussed. Now that the licences are in place, the offer letters would be doled out," said the CEO of a head-hunting firm, which recruits for some of the companies aspiring to foray into banking.
According to head hunters, given the cultural difference in terms of work, talent target market for the new banking players is mainly other private and foreign banks.
"IDFC is a diversified financial services firm with a special focus on infrastructure financing. It will have challenge building its retail portfolio.
It will need key officials, experienced enough to build this business.
The value of talent will now be quite high," added the banking and financial services head of an executive search firm.
Head hunters say the focus for existing banks, especially private ones, would be on retaining key talent.
Most banks — private and public — have already doled out their annual increments anywhere between five and 20 per cent this year.
However, in the wake of this development, banks may dole out special benefits or increment of up to 25 per cent to key officials they want to retain.
Retention challenge
"Existing banks would have to come up with talent retention tools. While some are already toying with the idea of giving out retention bonuses, others could offer stock options to their key officials," the executive quoted above added.
Since it is about setting up a banking business right from the scratch, old hands will be much in demand.