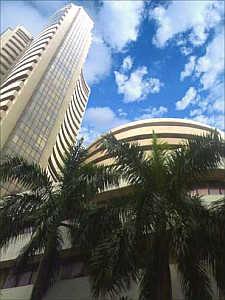 Sandeep Pai swears not to return to the stock market till he recoups his losses since 2008. This Mumbai-based businessman, who sells fire extinguishers to residential properties, had bought some mid-cap stocks in the second half of 2007 - the peak of the previous bull run - but did not sell those when the market crashed in 2008.

Instead, he bought some more at lower levels on hopes of a rebound. He has been holding on since then as many of these stocks are still trading at a discount to their peak values.

Pai is among the scores of retail investors whose stock portfolio, led by mid-caps, might still be showing an average of 50 to 60 per cent erosion in value since the January 2008 peak.

The inability of stocks to return to their highest levels even as the Sensex managed to rebound close to record highs is one of the reasons why retail investors have been reluctant to return to the market, say brokers and fund managers.

Of the 465 stocks that are part of the BSE-500 index (35 were listed only after January 2008), 271 are still trading below their record levels, according to a study by Business Standard Research Bureau.

Of these 271 stocks, 186, including those of Reliance Industries, Larsen & Toubro and BHEL, are trading at a discount of at least 40 per cent to their peak prices.

Morgan Stanley Investment Management Executive Director Amay Hattangadi, who has done a study on investor asset allocation in recent years, says the fact that most stocks are trading 'underwater' or 'below cost' has been a common grouse among investors shunning equities.

"We got the feedback that bulk of the money was invested in 2006 and 2007 and that in hot stocks of that phase," he says.

Many, including Pai, were first-time investors in 2007, who entered the markets enamoured by stories of stocks doubling in matter of weeks or months. While mid- and small-cap stocks gave healthy returns until the second week of January 2008, the mistake many made was not booking profits or cutting losses.

They hung on to their investments
on hopes better times would return. Analysts say these investors continue to benchmark the stocks in their portfolios to record prices in January 2008.
"Unless these investors see their past investments have made money or even achieved breakeven, they are unlikely to return to the market," says Tirthankar Patnaik, director, strategist and chief economist, Religare Capital Markets.
"Many of the retail investors had entered after September 2007 and picked up stocks near all-time highs."
In 2007, the portfolio of retail investors, on an average, had a higher bias towards mid- and small-cap stocks, compared with institutional investors. This is why they are still struggling to recoup losses.
Analysts do not see stocks returning to their highs of late 2007 or early 2008 anytime soon, as the markets then were at the peak of a bull-run boosted by activity across investor categories.
"Retail investors do not watch fundamentals. For them, the Sensex level is a key barometer for entry. The index has made attempts to cross the 20,000 level but has struggled to stay above that. If the Sensex stays below 20,000, retail investors would not be interested in coming back to the market," he says.
Citi, in a recent report, said it believed the indices needed a 15-25 per cent market move (22,000-24,000 on Sensex) before domestic investors started returning to the market.
"The market has got to move first - domestics will follow," said Citi's Aditya Narain and Jitender Tokas.
Echoing Patnaik and the Citi analysts, C J George, managing director of Geojit BNP Paribas Financial Services says: "Retail investors will come back only if they see a year of consistent market movement.
Many one-time investors of 2007 are still not getting that confidence."
Superior performance of equities may not be enough to lure domestic investors back to the market. For stocks to stand a chance, other asset classes like gold and residential properties will have to decline, while interest rates will have to start falling, says Patnaik. Till then, retail investors, including Pai, are more likely to wait and watch.